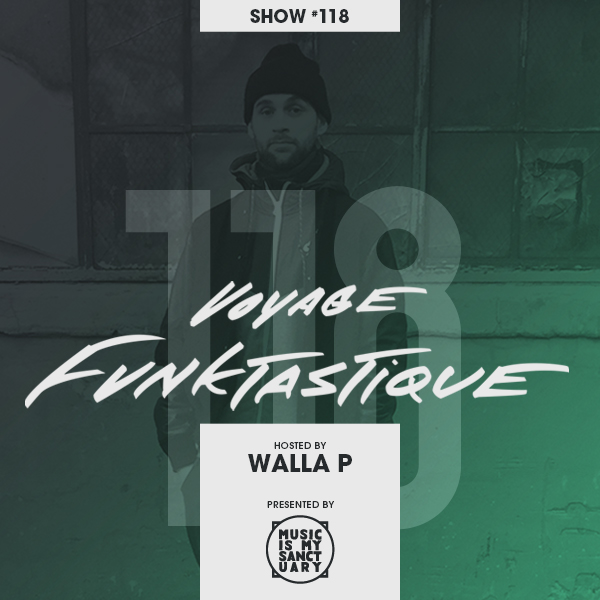 Voyage Funktastique – Show #118 (Hosted by Walla P)
Lots of 80's boogie in this week's episode, including tracks from Trilark, Leon Haywood, Gaston, Kreamcicle; plus a few new joints from Xl Middleton & Brian Ells (via Hobo Camp), J Dilla feat. Snoop Dogg and Kokane.
90 minutes of Funk coming your way.
TRACKLIST
Temu – Voyage Funktastique Intro
J Dilla – Gangsta Boogie feat. Snoop Dogg & Kokane
Pluton Records – Funky Freedom
G-noF – This Life
Hitomi Tohyama – Sexy Robot
Hurt 'Em Bad And The SC Band – The Boxing Game
Checker Kabb – By My Side
One On One – Gotta Thang
Karavan – The Funk Is Gonna Get You Yet
Gladys Knight & The Pips – When You're Far Away
Trilark – Face The Music
Kopper – Velocity
Leon Haywood – I'm Out To Catch
Lisa O – One And Only
Brian Ellis – M.F.F.
XL Middleton – This Fonk Is Unfadeable
U.K Players – Love's Gonna Get You
Gaston – (Here A Funk There A Funk) Everywhere A Funk, Funk
First Circle – Dream You Came Back
Kreamcicle – Hold On