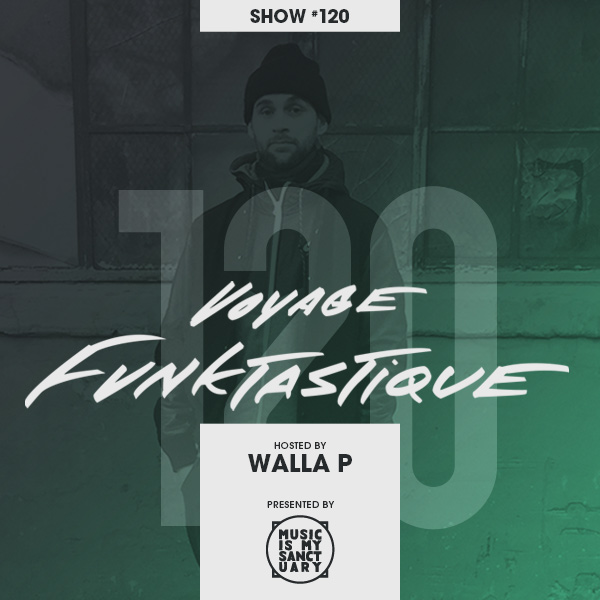 Voyage Funktastique – Show #120 (Hosted by Walla P)
We're back with a special 2 Hour Show, with a all-Prince guest mix, courtesy of Brett Eclectic.
Also, lots of new material from Psychic Mirrors, L33, The Kount, Phil Gerus and Amin Payne. 120 Minutes of Funk. Rest In Peace Purple One.
Download (Save As:)
TRACKLIST
Temu – Intro
Terrace Martin – With You
Psychic Mirrors – Stormy Weather
The Kount – Only Human
Throwback Zack – Leave You Alone
The Precious Lo's – Night Ridin (Produced by Tyler Smith)
Splendour – It's Too Late
L33 & Dean High – Nodyssey
Brett Eclectic's Prince Tribute
Princetro
Bob George (Let me C U Dance – Eclectic Edit)
Black Sweat
Let's Work (Extended Version)
Head
Sexy Dancer
Just Another Sucker – 94 East
Irresistible Bitch
Feel U Up (Long Stroke)
Love or Money
Purple Music
All The Critics Love U In New York
Letitgo (Sherm Stick Edit)
The Ballad Of Dorothy Parker
The Greatest Romance Ever Sold ( Neptunes Rmx)
18 & Over
Love Sign (Shock G. Rmx)
If I was Your Girlfriend
End Of Set
Psychic Mirrors – Draw Me Your Favorite Funk
Jolly Mare – Hungry Angry (Phil Gerus Remix)
First Touch – Skybound (Amin Payne Remix)
Quadrant 77 & Buscrates – Meeting Of The Minds
Ronnie Jones – You & I
September – Are You Free Tonight