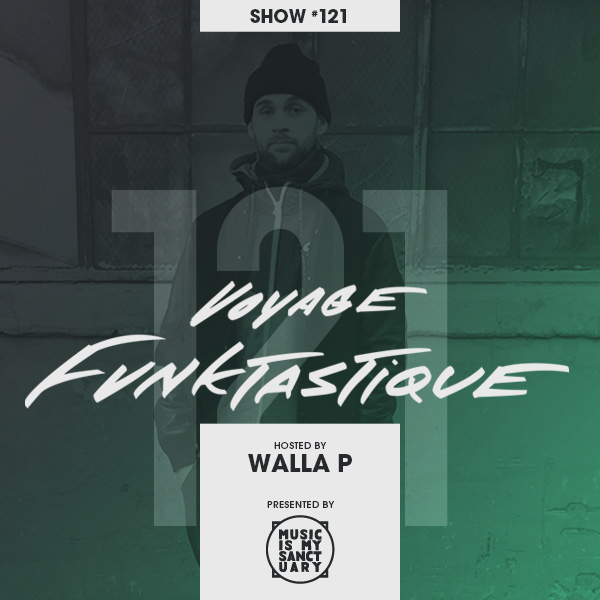 Voyage Funktastique – Show #121 (Hosted by Walla P)
Lots of new material for this week's show:
Madijuwon, Pomrad, DâM-FunK, The Kount, Amalia. Also, starting this month, the radio show will be broadcast every 2 weeks, which should give me more time to offer more content on the show and also via articles on MIMS website. 90 Minutes of Funk. Stay Funky.
Download (Save As:)
TRACKLIST
Temu – Intro
Madijuwon – Happiness Inside
Pomrad – Futurefunk Pinball
The Kount x James Gent – The Sum
Quadrant 77 & Buscrates – The East Coast
DOS.putin – Waist'd Fånk
Lowmac – Attack Of Da FonkaZoid
Felix – Fold Out Chair
Shiro Schwarz – Breeze (12″ Mix)
Blacktop feat. Amalia – Reversed (Opolopo Remix)
Po-one – Love Feeling
Myth – Play With Me (12″ Club Mix)
Marz – One More Minute
Junko Yagami – Bay City Extended
Toshiki Kadomatsu – She's My Lady
Midnight Runners – Aquarius
Splendour – Captivating Me
Sven Atterton – Doves Tears (live mix)
Ivan Makvel – Show Me Your Move
Diamond Ortiz – 1-900
Ourra – Be A Better Man (Ourra Remix)
Galaxians – Street Level
DâM-FunK – Believer