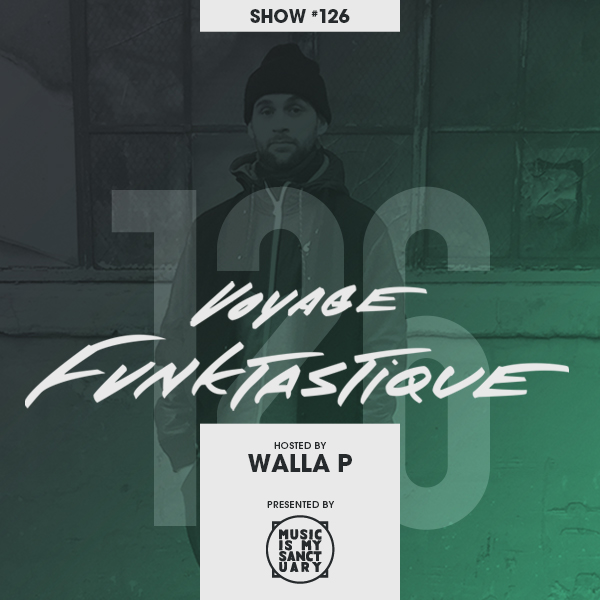 Voyage Funktastique – Show #126 (Hosted by Walla P)
Lots of new material for this week's show!
New heaters courtesy of DâM-FunK, The K0unt, Throwback Zack, SaiR & Lowmac + a guest mix from Dj J-Beez, reppin' Grand Rapids' Funk scene, and who I had the chance to meet in Chicago a few weeks ago. Hope you enjoy the show. 2 hours of Funk.
TRACKLIST
Temu – Intro
Otxhello + The Kount – Suspension of Disbelief
Mo Vibez – Mo Funk
BMB aka WayneTweed – FunkShun
DâM-FunK – Glistening [Unreleased]
XL Middleton + Eddy Funkster – California Fly (feat. Domino & Moniquea)
SaiR-DeLight
LOWMAC – Summer Times
Throwback Zack – Whut It Dew
Shalamar – Over And Over
Nicci Gable – Close To Who?
Jewel – Jewel's Groove (Instrumental)
Con Funk Shun – If I'm Your Lover
The Armed Gang – Love Shot
Take Three – Tonitght's The Night (All Right)
Dj J-Beez Guest Mix
Atlantic Starr – Who Could Love You Better
Alexander O'Neal – Whats Missing
One Way – Set It Out
Ebonee Webb – Whats that You're doing
Melba Moore – love me right
Bernard Wright – Get Your Lover Back
Steve Arrington – Nobody can be you
Marcos Valle – Estraller
Orlando Johnson & Trance – Chocolate City
Aurra – Baby Love
Orlando Johnson & Trance – Can't Break Loose
Rene & Kongela – I Love You More
Wanda – I Must Be Dreaming
Starpoint – Do What You Wanna Do
Dynasty – Do Me Right
Shalamar – Go For It
Vernon Burch – Fun City
Cameo – I Like It
Search – I Like the Way You Funk With Me
Shalamar -Somethings Never Change
Raydio – It's Your Night