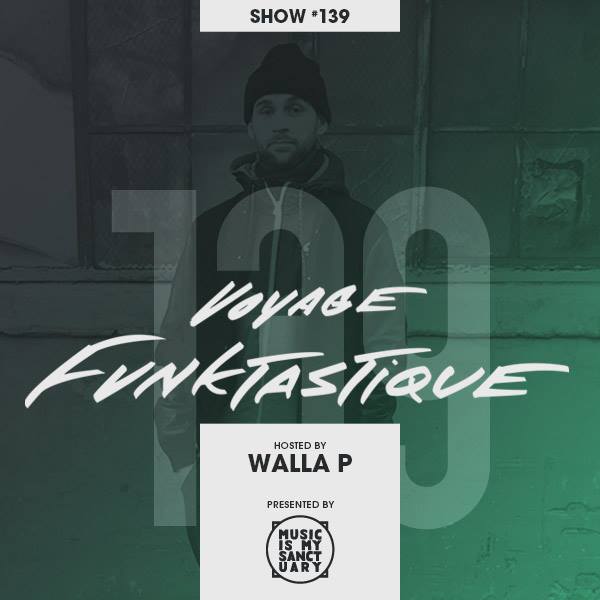 VOYAGE FUNKTASTIQUE – Show #139 (Hosted by Walla P)
The funk is fully taking over the world, and it couldn't be a better time to be alive to witness it!
Another show loaded with new material, courtesy of Jimetta Rose, Dj Battlecat, B.Bravo, First Touch & Bybo (preview of Split Series #4), KEI-LI, Ivan Makvel, XL Middleton, Diamond Ortiz, and much more. 120 Minutes of Funk.
TRACKLIST
Jimetta Rose – Catch A Vibe prod. by Georgia Anne Muldrow
DJ Battlecat – I'm From California (feat. 2 Dice, Mykestro & Janice Neuble)
KEI-LI x Robotaki – GTA Funk ft. Clairmont The Second
B. Bravo – Freak It ft. Trailer Limon
First Touch – Drop It
Kay-Bee feat. XL Middleton – A Toast 2 Da Boogie
Kay-Bee feat. Fingadelic – Cruise Control
STAR DXG – Social Medicine
XL Middleton – Lemon Face (prod. by Mofak)
The Coolnotes – Spend The Night
Steve Jones – I Need You By My Side
Linda Lewis – Class Style
The Controllers – Givin' Up On Love
Pacific Star – Empty
Aeroplane – Love On Hold (featuring Tawatha Agee)- Extended Mix
Diamond Ortiz – Goodies
Tuxedo – 2nd Time Around
Ivan Makvel – New Voyage
Bybo – Neptune Games
Essence III – The Party Side Of Town (12" Vocal Mix)
Lemuria – Thunder In Your Love
Dogg Master – O.C Girl
Paul Withey – Zodiac
Saucy Lady – Mirror Life (Original Mix)
Universe – Every Single Night
Booker Newberry III – I Get Romantic
Sanctuary – I Am Going to Love Him
Michael Baker – Don't You Want My Lovin'
The Paragons – Don't Go Nowhere
DOWNLOAD LINK