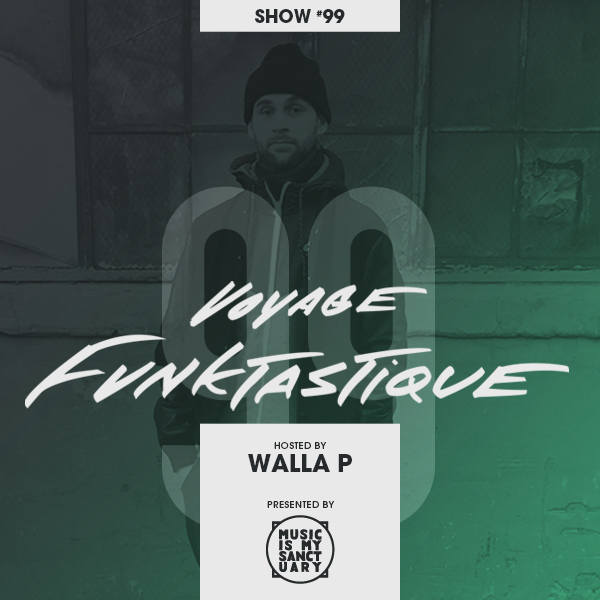 Voyage Funktastique – Show #99 (Hosted by Walla P)
This week's Voyage Funktastique Radio Show starts with very smoothly with an absolute banger from French producer Maybe Sun, followed with "Love High" from the Xtraordinair$.
There's also a classic Japanese cut, "Windy Lady" from Tatsuro Yamashita, a monster modern-soul/boogie jam from Debra Hurd "Hug Me, Squeeze Me", and some forgotten classics from Gang's Back, Selection, Kimiko Kasai and Dynasty. Hope you enjoy the show, stay funky!!!
Download VF #99
TRACKLIST
Temu – Voygae Funktastique Intro
Maybe Sun – BBQ
The Xtraordinair$ – Love High ft. Chromadadata
silo – Together
Leo Luxxxus – Gold Coast
Moni Mendoza – Ride Parisienne
Mat/matix – Dreamer
Fatback – Sunshine Lady
Dām-Funk – Missing U
Dj Ghost – No Further feat. Moniquea & Joanna Rose
G-noF – Return To My Roots
Tatsuro Yamashita – Windy Lady
Selection – Madly
Dynasty – I Can't Stop Loving You
Freekwency – Streetbox
Madwill – Quick
Wizard – It's On
Debra Hurd – Hug Me, Squeeze Me
Computa Games – Do Your Thing (ft. K – Maxx)
First Touch – Knock Out
Shiro Schwarz – Together
Robson Jorge & Lincoln Olivetti – Aleluia
Kimiko Kasai – Give Me Your Heart Tonight
Gang's Back – Love
Alex Malheiros – Traveling Through Your Body