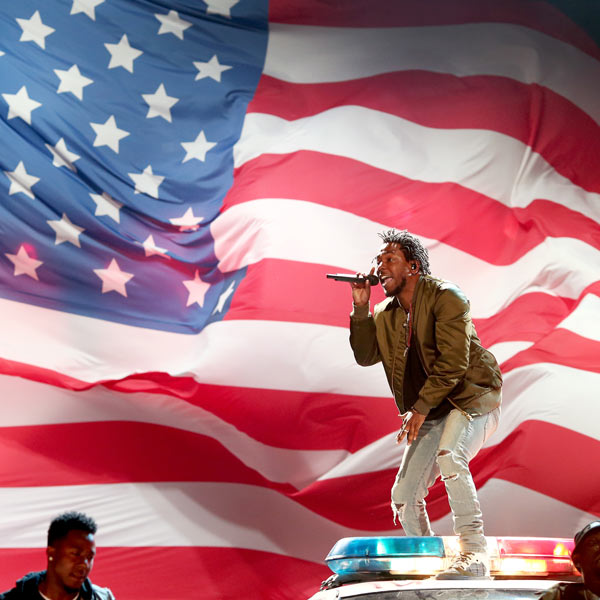 Watch Kendrick Lamar's powerful live version of "Alright" on BET
Like my man DJ Platurn from Oakland said: "Amidst all the buffoonery, at least we got K. Dot". Yes, we gon' be alright.
With every move Kendrick makes he takes one more step to distance himself from the common rapper in 2015. In terms of skills and artistic vision he is undoubtedly the king of the mountain. He is also one of the only dudes not afraid to use his music as a social message… while the others are busy doing Apple keynotes, reality shows and Hennessy ads.