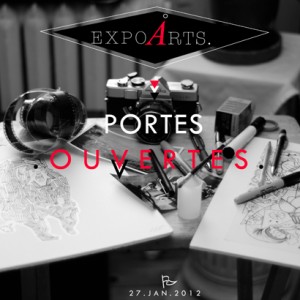 In the last few years, performing as a DJ has made visual design become more and more part of my everyday life. As surprising as it might seem, self-promoting involves quite a creative process. I quickly learned how visual support plays an important role in people's perception of a weekly gig no matter how good the musical content is. Sometimes, trying to make something look appealing while staying true to what you do can be challenging.
As my record collection expands, I realized how much good music I have that I don't get to play in clubs or elsewhere. Some tunes, I have so much respect for that I wouldn't even bother trying to sample them. As a result, I met up with my long time friend Lo Bono to think about how we could get these pieces the attention it deserves through video making. Lo Bono is a young independent film director, who is also a music lover that understands the powerful synergy that can have well orchestrated images on music. We got together and went through a stack of about 40 records (you know the ones that narrate stories and evoke images) and selected a few rare and less rare cuts to brainstorm on.
This is how Wax Office was born. We have absolutely no copyright on the material we use but we do it with the intention of making people discover wonderful music through the medium of short films. We plan to release a series of unofficial music videos starring real people instead of actors, as we thought it would make it a more interesting exercise. We will be projecting our very first creation entitled "Say Goodbye to me" at ExpoArts tomorrow. Here is the teaser and a link to the facebook event page. Hope you can make it!
Wax Office X ExpoArts (teaser) from Y Lo-Bono on Vimeo.
Event Info
Off Interarts Gallery
5143 Blvd Saint-Laurent
8pm – 12am
Voluntary Contribution
Facebook Event Page