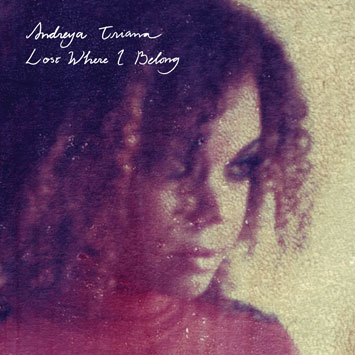 In the shadows of the Ninja Tune label for a very long time with her collaborations with Mr Scruff and more recently on the Bonobo 'Black Sand' album, Andreya Triana will finally deliver her first album on September 07, 2010.
The first time I heard Andreya's voice was back in 2006 in the Various Assets Red Bull Music Academy : Melbourne 2006 Edition with the amazing
Flying Lotus
' song 'Tea Leaf Dancer'. With that beautifully haunting vocals, I knew right away, that this girl had potential.
If you are a fan of the latest
Bonobo
Album "Black Sands" then you will love this album. Andreya is the vocalist on this album, and her first solo release draws many influences from the atmospheric sound of Simon Green. The songs really grow on you the more you listen. Get it!
Finally, if you missed her at the 2010 Montreal International Jazz Fest, she will be back november 6th with Bonobo at the National.