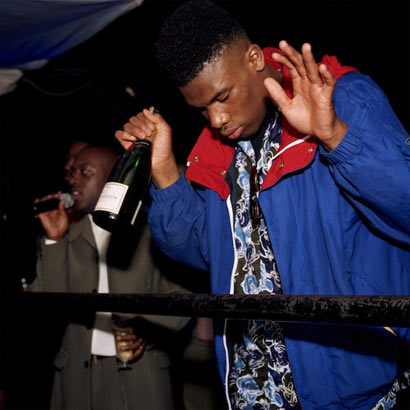 UK Garage Book & Documentary "Brandy & Coke" by Ewen Spencer
It's no secret that we are huge fans of UK Garage. While we were researching for our piece on the History of UK Garage we stumbled upon the amazing pictures from photographer and author Ewen Spencer taken in the golden days of UKG style.
He has even put together an absolutely amazing and very limited edition book with all of his best UKG photos. A perfect introduction to his world and those glorious days is the mini-doc made by Dazed Digital.
About UKG (Brandy & Coke): Ewen began making this series of pictures around the UK Garage scene in 1998 frequenting Twice as Nice at the Colosseum and various other events around what was then known as the Sunday Scene. He bears witness to a burgeoning underground being in the right place at the right time to capture a classic British Sub Culture.
The pictures take us from the dance floors of South London to illegal Garage Raves and eventually the success of the Cypriot resort of Ayia Napa's hedonistic holidaying party crowd at the turn of the century. Never an underdressed moment the Garage scene epitomises the clean living under difficult circumstances aesthetic realised by many British youth since the late 1950s.
Mike Skinner (aka The Streets), Brandy & Coke introduction : "Ewen's photographs start when the scene was moving at it's fastest and go right up to 'moving too fast'. The first thing i wondered when i saw them was how he didn't get beaten up for snapping such intimate moments of some pretty certified looking badmen.."