Refurbished models of classic portable turntable!
via TurntableLab: "Legendary portable turntable from Columbia Japan! Throughout the 90s and into the early 2000s the portable turntable market was essentially nonexistent other than the famed Columbia GP-3 Turntable. Built like a tank, the turntable had a cult following amongst diggers and was often issued in special editions and different color variants.
Featuring a built-in speaker, headphone output (mono but can easily be fixed with adapter), pitch adjustment, and a very unique clamp that allows the deck to play vertically. The portable deck can be battery powered or plugged in via the hardwired plug that neatly tucks away in the battery compartment.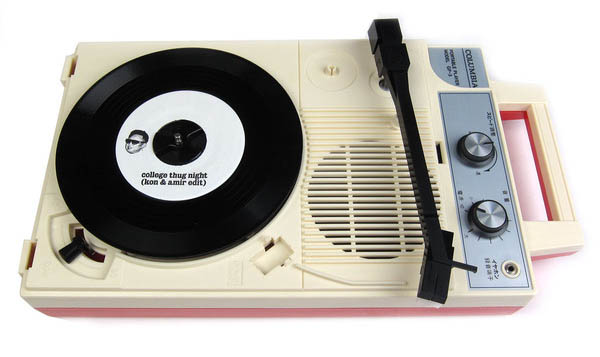 Like the refurbished MCC Technics turntables we've been carrying, these too have been cleaned and tested to ensure proper performance. Please note these are after market models and may contain light scuffs or marks. The few models we inspected personally were in nearly mint condition with signs of very little wear."
Buy Link
imported from Japan
used condition
all units cleaned and tested by engineer to ensure proper performance
battery and plug operated