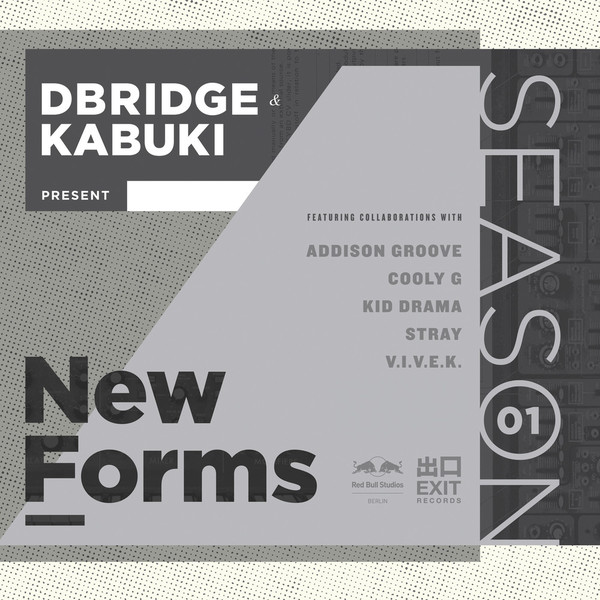 dBridge & Kabuki "New Forms Season 1" (Exit Records)
via Boomkat: dBridge alloys with German D&B producer Kabuki for a super slick and taut set including smart input from Cooly G, Addison Groove, V.I.V.E.K. and Stray.
In duo they step off with the future gangster swagger of Lose Yourself, framing achingly tight half-step with approaching sirens and jazzy downtown chords.
Stray comes on board with diamond-tipped snares hardwired into the '93 hardcore-meets-footwork flex of With U, then Cooly G eases off the rugged lurch of Tune In right with proper, sauced-up R&B vox.
Addison Groove lends some dusky footwork soul flavour to the scooping subs and cowbell-driven footwork patterns of Dot Hot, and you can trust V.I.V.E.K. brings colossal sub to the table on the bastion burial of Dem a Sleep.
"New Forms Season 1" released July 20, 2017 on Exit Records