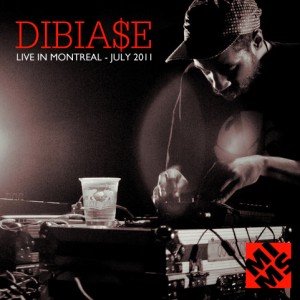 We've got a real treat for you today. This is the live set that DIBIA$E performed last week in Montreal at the ArtBeat & Music Is My Sanctuary joint event. Everyone who was there walked away with such a positive feeling. The kind that you rarely get walking away from a club or music event. It was truly a blessing to be part of an event that was just so focused on the community of music lovers. This was a game changer!
Big ups to all the performers and organizers of the night. Now feast on this!
DIBIA$E - Live Set in Montreal (July 2011)


Download Link

also check out this little 2 minute video to give you a better idea of the setting and the vibes….