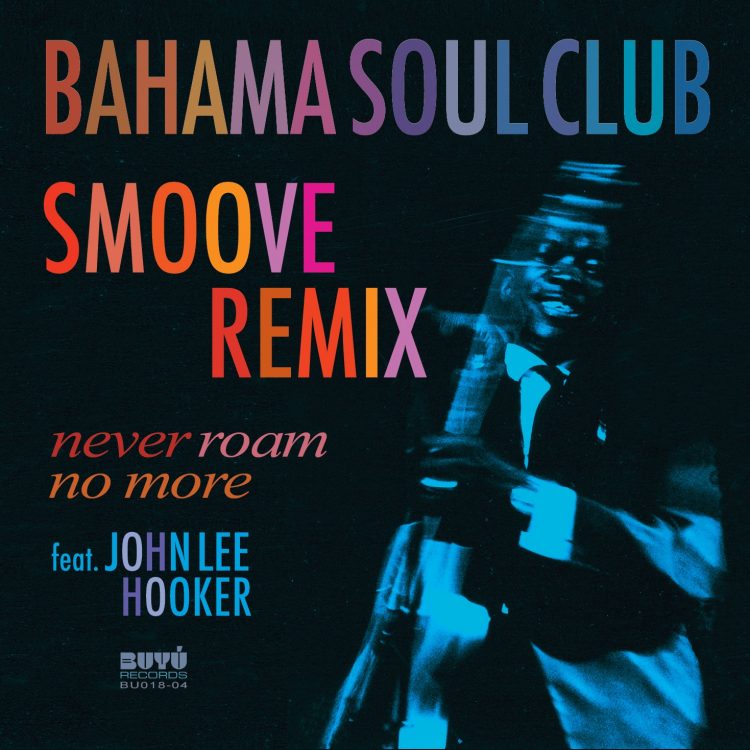 Exclusive Premiere: Bahama Soul Club "Never Roam No More" ft. John Lee Hooker (Smoove Remix)
Our second offering of the day is a summer-ready remix of Bahama Soul Club's John Lee Hooker sampling "Never Roam No More", by producer & DJ, Smoove. Taken from their forthcoming album, 'Bohemia After Dawn', released on July 17 via Buyu Records.
Now based in Algarve Portugal, German combo Bahama Soul Club has become internationally recognized for its laidback and uber cool vibe blending tropical rhythms with jazz and electronic sounds. Following a period of silence, in 2018 they digitally released what would be the first track from their new album, single "Never Roam No More" that uses excerpts of a 1946 recording of John Lee Hooker's "My First Wife Left Me".
Fast forward 2 years and new album "Bohemia After Dawn" is ready to drop worldwide on Buyu Records on July 17th with 10-sunsoaked songs and 2 remixes, including a drum-heavy dancefloor version of "Never Roam No More" by super producer and DJ Smoove, whose beefed up production takes the track in a nu disco direction.
Bahama Soul Club's upcoming 5th album "Bohemia After Dawn" draws deep inspiration from the multicultural verve of young worldly folk drawn to the Bohemian coasts of the most southwestern part of Europe, where hippiesque hedonism, infinite musical diversity, and offbeat enchanted lifestyles fuel the scene. Featuring a slew of local Algarvian talent as well as members of the extended BSC family, the result is a mature, mellow and well-balanced mix of exotic flavors!
More Info