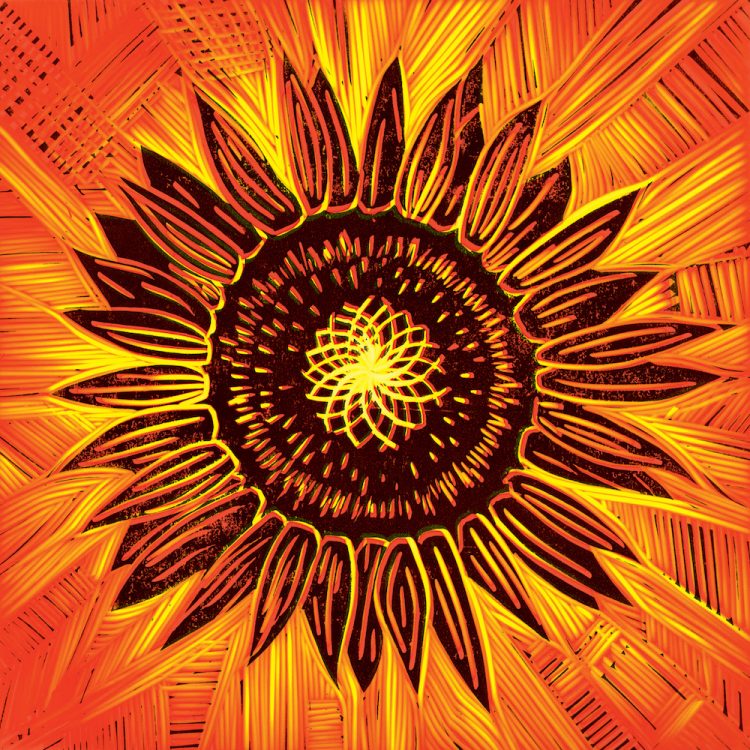 Exclusive Premiere: Ronin Arkestra "The Art of Altercation" (Upcoming on Alberts Favourites Records)
Led by producer, composer, and multi-instrumentalist Mark de Clive Lowe, Tokyo's Rōnin Arkestra brings together some of the most supreme and innovative players in Japan's Jazz and electronic scene, featuring members of Kyoto Jazz Sextet, WONK, Cro-Magnon, Root Soul, Sleepwalker, Sauce81 and Kyoto Jazz Massive.
Formed in 2017, the collective's debut album 'Sonkei', released 27th September via Albert's Favourites, fuses '60s deep and spiritual jazz with experimental electronica. The album follows the release of their critically acclaimed debut EP 'First Meeting', released earlier this year.
The super-group takes their name from Rōnin, the masterless samurai of a time gone by. Deadly master swordsmen who, without lords to serve, roamed Japan offering their skills wherever needed. As the need for their swordsmanship declined, they became master artisans making textiles, crafting poetry, painting and writing books.
It's a fascinating evolution that has a parallel to each member in the Rōnin Arkestra collective – master musicians from different bands and clans coming together to create a vagabond band of like-minded musicians – weaving the stories of their lives into a collective sound. "The members of Rōnin Arkestra are some of my favorite musicians anywhere and the way we all come together in battle formation with so much heart and soul is making magic," says de Clive Lowe.
Rōnin Arkestra started life with de Clive Lowe wanting to create a project with some of his favourite Japanese musicians, unaware of the sound, shape or vibe it would manifest. Reaching out to his musician friends including Sauce81, they began recording at Red Bull Studio in Tokyo and the chemistry was instant, creating an impulsive sound that blended spiritual jazz and beat sensibilities heavy on the improvisation.
"That's the beauty of this collective – everyone is so great at what they do, playing to the music rather than their own egos and so open to the moment. That's the heart of the 'jazz' in Ronin Arkestra – being wide open to the moment and letting the music happen as it wants to. In every way there's so much respect and reverence for the music, and for each other – which is no coincidence given how much Japan is built on an ingrained culture of respect. There's a beautiful word for this in Japanese: sonkei," says de Clive-Lowe.
The musical 'stories' contained in 'Sonkei' are each named after episodes from Samurai Champloo, an Edo-era, Japanese anime series following two ronin and their charge in search of the elusive "samurai who smells of sunflower". "It's a favourite of mine, with its two main characters being such juxtaposed personalities, but their only way to succeed is to work together – the lessons and reflection in that alone is self-evident," adds de Clive Lowe.
Compositions such as 'Lullabies of the Lost' are a deep meditation that transports us simultaneously back hundreds of years into the right here and now, while the horn-heavy, fusion-driven 'Art of Altercation', confronts the skill of conflict and confrontation.
Elsewhere, the impulsive and free-flowing 'Cosmic Collisions' merges raw grooves and electronics – an interstellar configuration of stars, light years from each other, while 'Circle of Transmigration' challenges the never ending circle of life, fusing soaring horns and piano-driven melodies.
Mark de Clive-Lowe is a half-Japanese, half-New Zealander musician, composer and producer raised in Auckland, New Zealand. He
came to international prominence during his decade living in London between 1998 and 2008, a became a regular collaborator with a community of producers including Bugz in the Attic, 4Hero and Restless Soul. A veteran of the UK's broken beat movement, he has been involved with over 200 releases, collaborating with artists including Lauryn Hill, Jody Watley, Shirley Horn, UK soul singer Omar, percussionist Sammy Figueroa and bass player Pino Palladino.
Rōnin Arkestra have received global radio support including Mary Anne Hobbs and Huey Morgan on BBC Radio 6 Music, Gilles Peterson and Worldwide FM.
Pre-Save
Tracklisting
A1. 'Lullabies of The Lost'
A2. 'Onkochishin'
A3. 'Elegy of Entrapment'
A4. 'Art of Altercation'
B1. 'Cosmic Collisions'
B2. 'Circle of Transmigration'
B3. 'Fallen Angel'
B4. 'Tempestuous Temperaments'
https://en-gb.facebook.com/roninarkestra/
https://twitter.com/roninarkestra?lang=en
http://albertsfavourites.com/