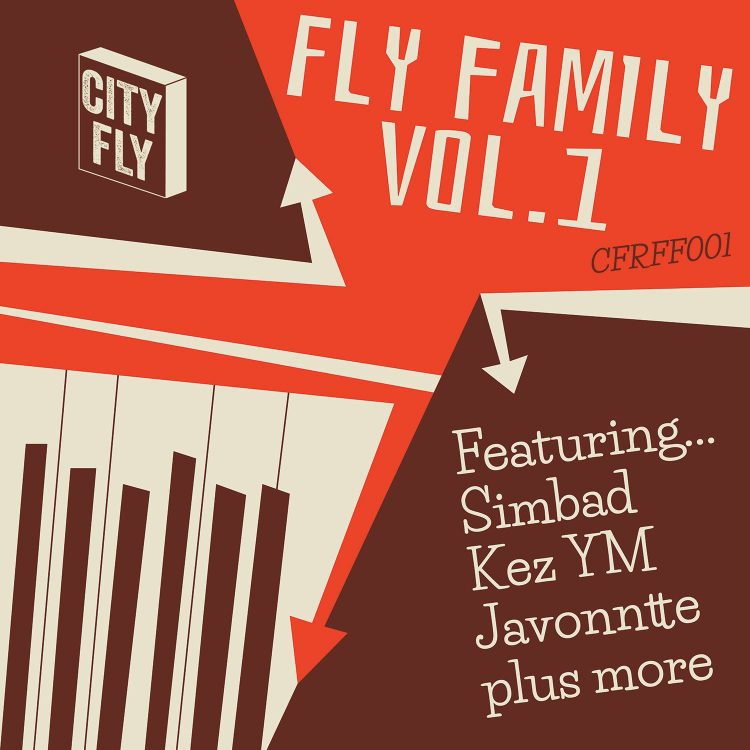 Exclusive Premiere: Simbad "Warehouse Shit" – 2004 Bounce (City Fly Records)
It seems an eternity since City Fly's last release with homegrown bad boy The Last Trip To Gandahar back in the summer of 2018. The EP received love from underground cats and mainstream players alike – even appearing on BBC Radio 1 and receiving rave reviews in both DJ Mag & Mixmag.
Moving into 2020, they launch the first in their 'Fly Family' compilation albums, calling upon an array of underground all-stars from around the globe to make up this 12 track album of previously unreleased / original cuts. The album is drenched in deep, soul flecked bombs ranging from the jazzy hip-hop intro of Cologne's Ugly Drums who teams up with Detroit MC :brownstudy to the heads down, no nonsense 'Warehouse Shit' from Simbad. The project brings together familiar faces that have previously released on the label like Kez YM and Lay-Far alongside some of their favourite new producers like Javonntte, Felipe Gordon & NY*AK (who will be releasing a full artist EP shortly after) who join the Fly Family!
Tracklist
1. Ugly Drums Feat. :brownstudy – Bless The World
2. NY*AK Feat. Franc Syx – Flowers
3. Jank – Mine
4. Javonntte Feat. Faith Lancaster – Imagination
5. Felipe Gordon – From Colombia With Love
6. Kolja Gerstenberg – Personal Award
7. Son Of Sound – Hey They Play
8. Kez YM – Enforced & Tempered
9. Lay-Far – Rude Bwoy Riddim
10. Simbad – Warehouse Shit (2004 Bounce)
11. Intr0beatz – Getting Love
12. Darran P – Step Inside My Love
Early support from Laurent Garnier, DJ Sneak, Jazzanova, Kai Alce, Bill Brewster, Luke Soloman, Crazy P, Rainer Truby, Red Rack'em, Horse Meat Disco, Aroop Roy, Charles Webster, Thatmanmonkz, Fred P plus more…
City Fly will also be hosting a launch party for the Album @ Shoreditch Platform, London on Sat 28th March / 9pm-2am
Artist: VA
Title: Fly Family Vol.1
Label: City Fly
Cat #: CFRFF001
Format: Digital
Genre: House / Deep House
Release Date:
Traxsource Exclusive 17/02/2020
Official Release 02/03/2020
Buy / Pre Order:
Bandcamp: cityfly.bandcamp.com/album/fly-family-vol-1
Traxsource: traxsource.com/title/1270635/fly-family-vol-1
Web / Social Media Links:

www.facebook.com/CityFly