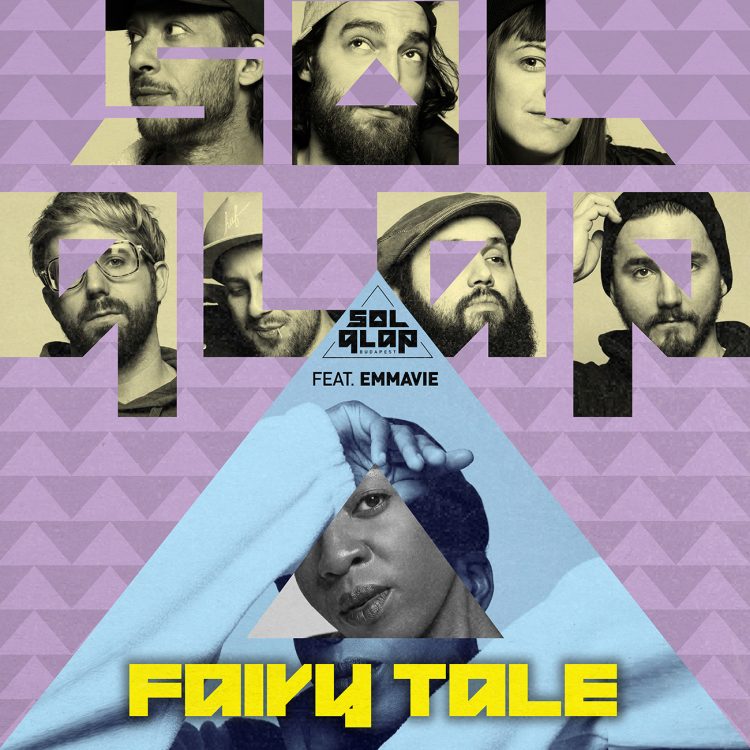 Exclusive Premiere: Solqlap Budapest X Emmavie "Fairy Tale" (Forthcoming on Noord Records)
MIMS is excited to premiere this absolutely luscious soul jam from the Solqlap Budapest collective in collaboration with singer/producer Emmavie. Perfect vibes for this early Autumn.
Seven piece live band/producer/DJ collective, Solqlap Budapest, teams up with one of London's most exciting rising vocalists and producers, Emmavie, to deliver their brand new single, "Fairy Tale". This fresh and soulful number is reminiscent of the golden era of neo soul but tinged with the contemporary stylings of future R&B.
Pre-Save
"Fairy Tale" kicks in with no hesitation. Starting with a boom bap groove reminding us of the best of 90's hip hop, Emmavie soon follows with her beautiful vocals taking us to a magical musical journey. Recorded in one live take and mixed by multi Latin Grammy winner Balazs Robert 'Gizmoo' and mastered by multi Grammy and platinum award winner Darcy Proper, Fairy Tale is the first single off a three song EP recorded in Amsterdam's Wisseloord House Of Music and soon to be released on vinyl via Noord Records.
Solqlap Budapest is a seven piece instrumental hip hop ensemble combining musicians, DJ's and producers from the heart of Hungary. Founded in Budapest in 2010, the group quickly became a significant input of the buzzing local scene. This is thanks to an ongoing series of live performances, organizing events and frequent collaborations with local and international MC's and singers (i.e. Corey James Gray fka iLLspokinn, Emmavie, Sarah-Jane, Wayne Snow, Call Me Unique, Sena, Saiid and more).
Emmavie is a singer/songwriter and producer. She specialises in what she describes as "limitless soulful future R&B". Her music is an amalgamation of 90s R&B and her love for digital audio experimentation.