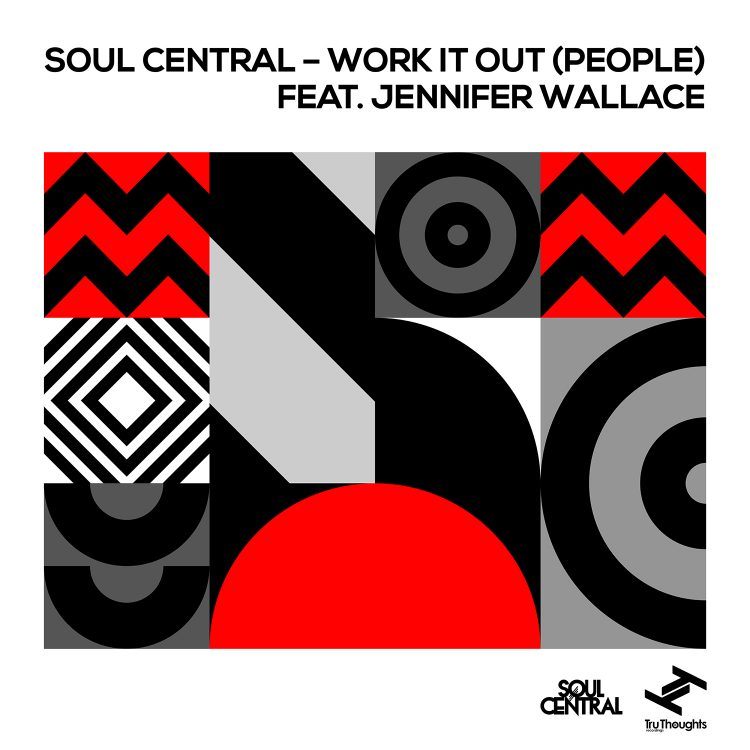 Exclusive Premiere: Soul Central "Work It Out (People) Feat. Jennifer Wallace (EVM128 Remix)"
We're excited to share EVM128's sub-heavy broken beat remix of UK house duo Soul Central's "Work It Out (People)", featuring gospel singer Jennifer Wallace. Released 27 October on Tru Thoughts.
Most famously known for their global house rendition of Derrick May's "Strings Of Life", Soul Central aka Matt Mckillop and Paul Timothy make their debut on Tru Thoughts doing what they do best.
Support on Bandcamp
Celebrating 20 years since the Defected Records release that placed them in the top ten in the UK charts and saw them receive an NMC award for reaching over 1000 radio plays worldwide, Soul Central have been championed by the godfather of house Frankie Knuckles, Kerri Chandler, Pete Tong (Radio 1) plus many more, making them a household name.
Producer and DJ, EVM128 is originally from Bristol but rooted in London. Heavily involved with CoOp presents label and Selectors Assemble crew, with IG Culture & Alex Phountzi, he has released two albums for Studio Rockers