MIMS is delighted to debut "Momus" the soaring and celestial new single by Melbourne-based jazz violist/violinist and orchestral composer, Tamil Rogeon.
Released on November 11th, "Momus" is the latest single from Son Of Nyx, his new album releasing 5th February 2021 on Greg Boramans' new imprint Soul Bank Music (part of the !K7 Music Group). His first full-length album in three years, Son of Nyx is one of the very few viola-led jazz LPs of our time.
Having chosen the violin over drums at an early age, Rogeon learnt his chops with the bow at college and in Melbourne increasingly famous jazz circles, a scene recently championed by Gilles Peterson on the 'Sunny Side Up' compilation on his Brownswood Recordings imprint just last year.
After discovering the innovations of jazz violinists, Don "Sugarcane" Harris, Jean-Luc Ponty and Stuff Smith, a period spent retracing his steps through jazz then followed, diving into fusion, boogaloo, Bitches Brew-era Miles-era Miles and acid jazz, before moving to New York, to study bebop in its very birthplace.
Playing at jams, busking in subway stations, and entertaining his love of Bird and Miles followed, until Rogeon moved back to Melbourne (via London), where he formed the jazz-influenced, orchestral electronic group, The Raah project with singer and MC, Ryan Ritchie, and whose debut thirteen-track LP Score (2009) boasted an impressive 22-piece horn and 17-piece string section.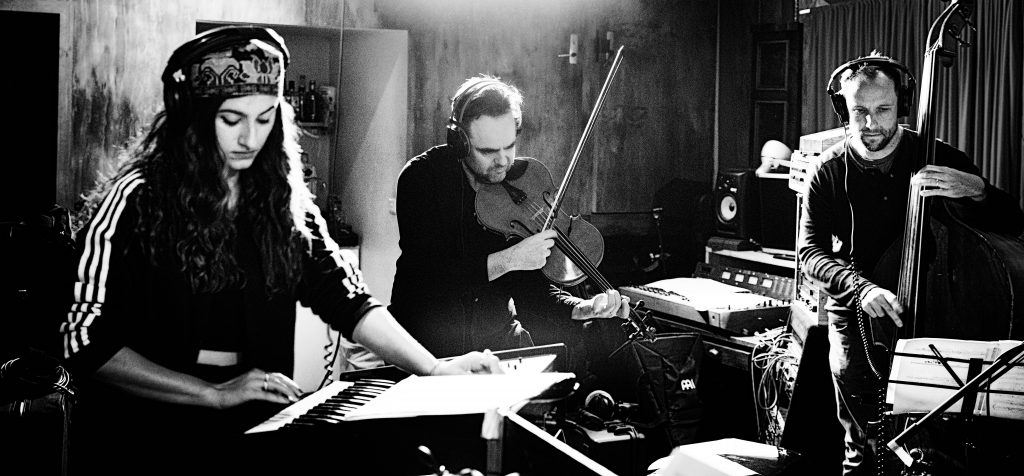 A second album of equally cinematic, orchestral soundscapes followed in 2015, before Rogeon departed again, this time for Rio De Janeiro, to record the album 24 Hours In Lapa (2017), a 12-part suite built on Brazilian rhythms, featuring the 30-piece Orchestra Victoria, and centring around the tragic story of a young expat killed by an off-duty police officer in Lapa, in 2007.
Through all this, Rogeon has composed TV/film scores, worked with the likes of Melbourne Symphony Orchestra, The Australian Youth Orchestra (AYO), and the Australian National Academy of Music (ANAM). Now with Son of Nyx, Rogeon has returned to where it all started for him.
Of the forthcoming album, Rogeon says, "after studying jazz for ten years and then leaving it for various crossover projects, it seemed an important thing to do. I felt it was the right time in my life to put out a record like this".