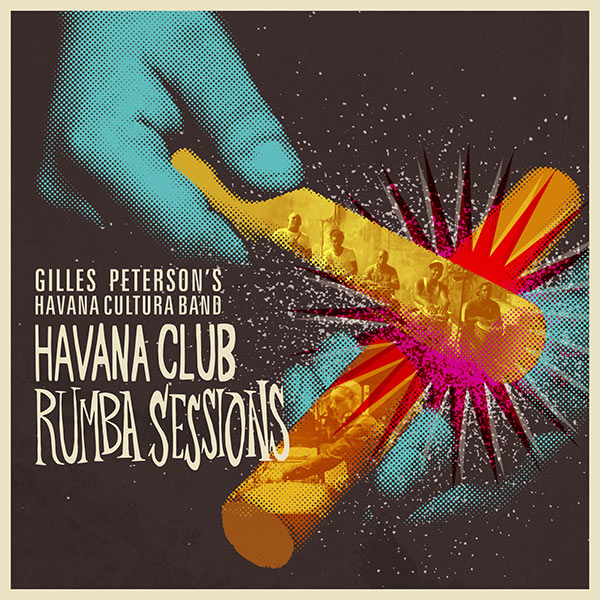 Exclusive Preview: Havana Club Rumba Sessions remixed by Poirier
Gilles Peterson's long-standing relationship with the musical heritage of Cuba has produced some truly amazing releases since the launch of the Havana Cultura platform in 2009. The latest project, Havana Club Rumba Sessions, sees him explore the roots of rumba through a project comprising three parts: a feature length documentary, a collection of remixes and a free sample pack for producers.
The collection of remixes makes this a truly global affair: from Cuba's Rumberos to producers around the world – France's Debruit, Japan's Daisuke Tanabe + Yosi Horikawa, Germany's Max Graef + Glenn Astro and our very good friend, Montreal's global rhythm king Poirier.
Poirier has been a mainstay on the Montreal music scene for the past 15 years, both as a producer and DJ. He continues to evolve his sound, from his early days producing abstract beats, to his trademark dancehall & global bass and his side project called Boundary, a fusion of minimalistic electronic and dub with live elements.
On "La Plaza", Poirier takes the Cuban rumba on a steady drive with delicate melodies adding an emotive edge. Very effective and quite different than most of his previous productions! Can't wait to own this on the upcoming 4×12" vinyl edition.
Pre-Oder Album
FYI, For our Toronto-based readers.
There will be a free showing of the accompanying feature-length documentary, 'Havana Club Rumba Sessions: La Clave'. Information below.
4th February
Lula Lounge, Toronto
9pm
Free entry