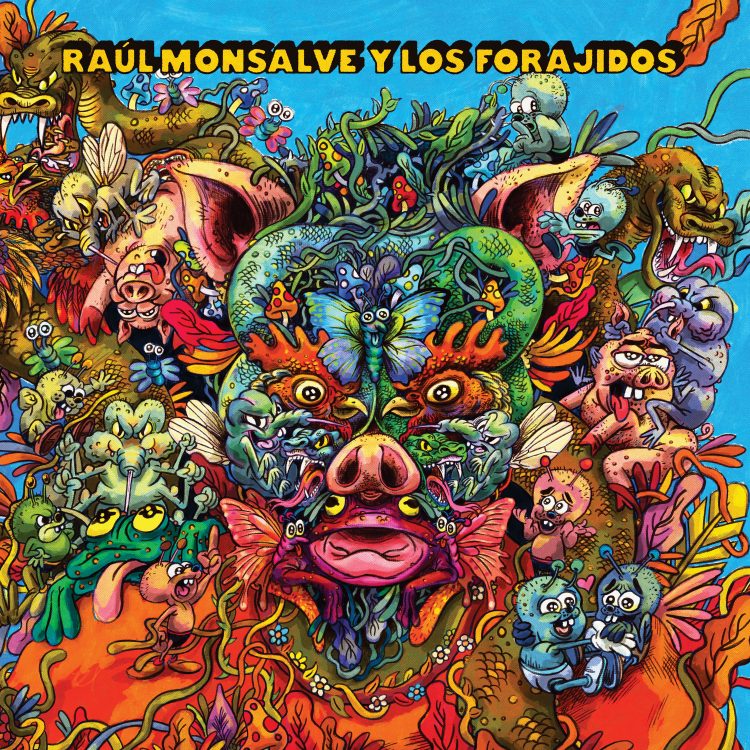 Exclusive Premiere: Raúl Monsalve y los Forajidos "Cafunga" (Forthcoming on Olindo Records)
Something is cooking. Afro-Venezuelan rhythms meet James Brown inspired funk on "Cafunga" by Raúl Monsalve y los Forajidos. Over hip-shaking bass guitar, big brass chords and the beat of the clarín drum, we hear how to make the best cafunga, a very old Afro-Venezuelan recipe made with plantain and cheese.
Taken from Raúl Monsalve y los Forajidos exhilarating 'Bichos' album, forthcoming on Olindo Records. A potent stew of raw funk, jazz, afrobeat and Afro-Venezuelan rhythms, it features an all-star ensemble of musical trailblazers including "the voice of Venezuela" Betsayda Machado, singer Luzmira Zerpa (Family Atlantica) and drummer Dave De Rose (Agile Experiments, Electric Jalaba).
Pre-Order
Due for release on October 16, 2020 on vinyl, CD and digital, 'Bichos' is available to pre-order from Bandcamp as of today with an instant download of "Cafunga", to coincide with Bandcamp waiving their fees until midnight PST today (August 7th).
With producer, engineer & drummer Malcolm Catto (Heliocentrics, Quantic, Yussef Kamaal) behind the recording and mixing desk, Raúl brought together a like-minded cast of friends from Venezuela, Paris and London, to help him create a fresh sound, capturing the essence of both the African and indigenous roots of Venezuelan music, and the forward-looking sounds of afrobeat, gritty Latin jazz and experimental electronic music.
'Bichos', Spanish for 'vermin', 'bugs', 'beasts' but also used in Venezuela to refer to someone as a "nasty piece of work", draws all these strands together. The album uses a variety of animals, among them the mosquito, butterfly, pig, snake, rooster and flea, to represent a wide range of human qualities, such as greed, hate, love & compassion, and their impact on Venezuelan and worldwide corruption & division, the strengths of friendship, family, collaboration, rebellion and survival.
Monsalve previously released two celebrated albums with his first Caracas-based incarnation of los Forajidos before moving to Europe, where a new line-up toured Europe, were invited to play David Byrne's Meltdown Festival, and released a sought-after 7" on Olindo.
Aside from touring and recording with los Forajidos', Raúl has shared stages with legendary Nigerian saxophonist Orlando Julius, the Heliocentrics, Venezuelan master percussionist Orlando Poleo and members of Fela Kuti's Afrika 70, and as a member of Venezuelan avant-folk quartet, Insólito UniVerso, he has enjoyed the support of BBC 6 Music, Songlines, Wire & The Vinyl Factory for their debut album, also on Olindo Records.
On "Cafunga", los Forajidos are: Raul Monsalve on guitars & FX, Edgar Bonilla on keys, Julien Matroz on trumpet, Andres Vela on tenor sax, Christine Roch on baritone sax, Baldomero Verdú, Joel Arriaga & Ernesto Marichales on cumacos and clarín, and Dave De Rose on drums.
The cover of 'Bichos' is illustrated by Gustavo Dao, a Venezuelan native working in NYC.