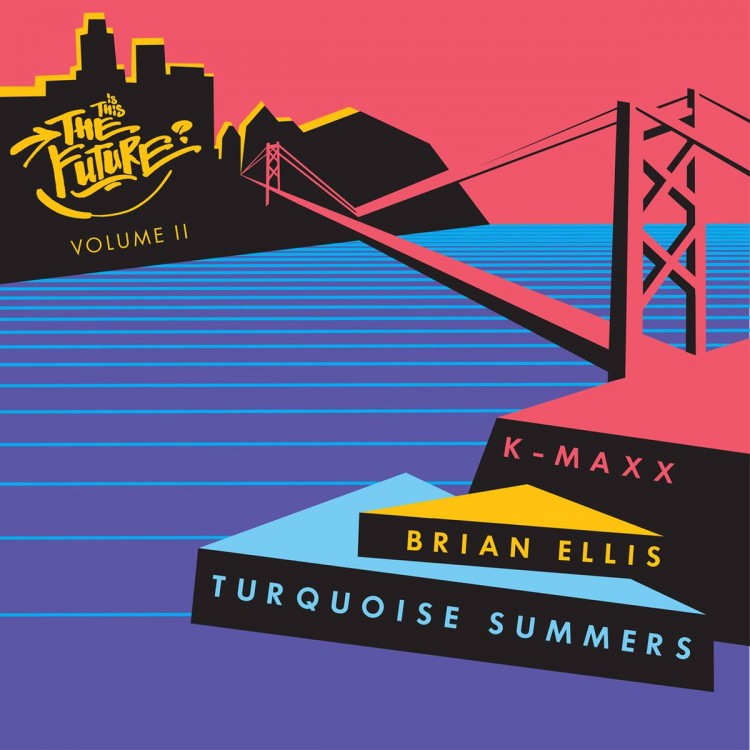 Future Classic: Turquoise Summers "Memories Of You" (Omega Supreme Records)
It's always an hard task to pick "one track' for this weekly review, especially when one of your top labels, Omega Supreme Records, releases 2 projects in the same week; Is This The Future Vol.2, a limited edition cassette and Open Labs, this 1st project of Midnight Runners on OSR (which I'll cover next week).
For this show, Turquoise Summers's "Memories Of You" (off the I.T.T.F Vol.2) makes the cut; a perfect combination of futuristic string melodies (always present on most of all TS production) with a laid back baseline. One thing for sure, you never know which destinations you're headed when you listen to Summers' anthems, but you definitely know that he's taking you for a ride; a ride that you'll remember for quite some time. His growth as an artist has been exponential since the past years, and there's definitely more galactic adventures to come from him in the next few months.
For this cassette edition, you can also find compositions from K-Maxx & Brian Ellis; it's a triple threat project, that follow Vol.1, which featured artists from the MoFunk family (XL Middleton, Moniquea, Eddy Funkster & Diamond Ortiz). If you really dig Turquoise Summers' work, then you can't overlook his 2 earlier projects, A Touch Of Turquoise & Shades, both staple albums in the Modern Funk genre. Stay in the loop with his compositions via Turquoise Summers' Soundcloud and via Omega Supreme Records.
Track taken from the latest edition of Walla P's weekly "Voyage Funktastique" Radio Show. Check it out below!