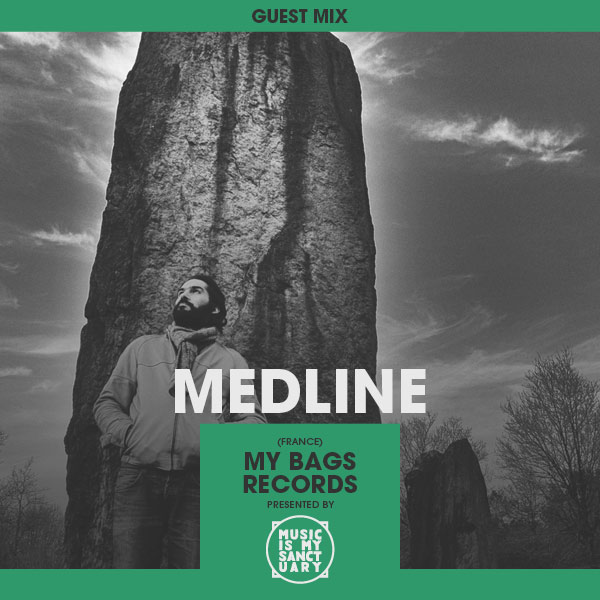 MIMS Guest Mix: Medline (My Bags Records, France)
We are happy to present Medline's "Point Of Fusion" mix.
Hailing from Messac, France, Medline is a multi-instrumentalist, composer, and producer. He has been releasing records since 2009 and started his own label My Bags Records in 2013. This mix is made with a combination of records found for 1€ in flea markets and gems from his own personal collection. It's a real digging job presented here! This mix showcases Medline's musical environment and the various styles of his December album "Old Souls Carnival".
TRACKLIST
1. Gato Barbieri – Milonga Triste
2. Miles Davis – Inamorata and Narration by Conrad Roberts
3.serge Gainsbourg – Melody
4. Jean Pierre Mirouze – Sexopolis
5.Caravan – For Richard
6. Estrada Orchestra – QUeens
7. Mama Béa – L'enfant
8. Janko Nilovic and Dave Sucky – Love On The Moon
9. Medline – Realm Of Barbelo
10. Exotica – Mathematics Of Levitation feat. 10th Letter
11. Mothers Of Invention – Preaches En Regalia
12. Deodato – September 13
13. Philip Catherine – When It is(The Middle)
14. Focus – Delitiae Musicae
15. Return To Forever – Space Circus part. 2
16. Matching Mole – Part Of The Dance (Medline edit)
17. Jean Claude Mercier – Maxi Couple
DOWNLOAD LINK