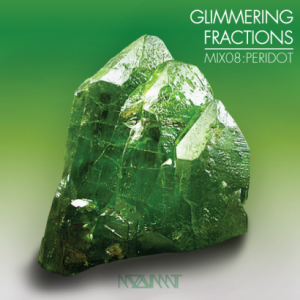 I'm seriously starting to run out of words to express how much we're loving the mix series by the MOOVMNT boys from Amsterdam, so i'm going to let them use their own words: "Breathtaking sparkles, glimmering fractions. What melodical madness causes such satisfaction?"
Another summer edition coming your way on the last day of August. This month's birthstone is peridot which is not to be mistaken for emeralds.
This months mix contains another batch of soulful gems for you and yours to enjoy. We hope you like this month's mix as you did the previous ones. Spread some love and grab a free download!"
– Already looking forward to the upcoming Saphire edition!
Tracklist:
01. Dwele – Greater Than One Less Than Three
02. Atjazz – One (Original Demo Instrumental)
03. Omari T. – The Bitter One
04. Fonzworth Bentley – Venice Beaches
05. OZ – You Ain't Hip Ft. Phife Dawg
06. Benny Sings & Rednose Distrikt – Miss Moral
07. Andrew Ashong – Flowers Ft. Theo Parrish
08. Quadron – Average Fruit (IAMNOBODI Remix)
09. Next Evidence – It's Only Right Ft. Phife Dawg
10. Bennetrhodes – Body Electric
11. ARP 101 – Slam
12. Teeko – Tenshun (You and I are You)
13. Yellowtail – Back To The Melody (Opolopo Remix)
14. Sweatson Klank – Always You