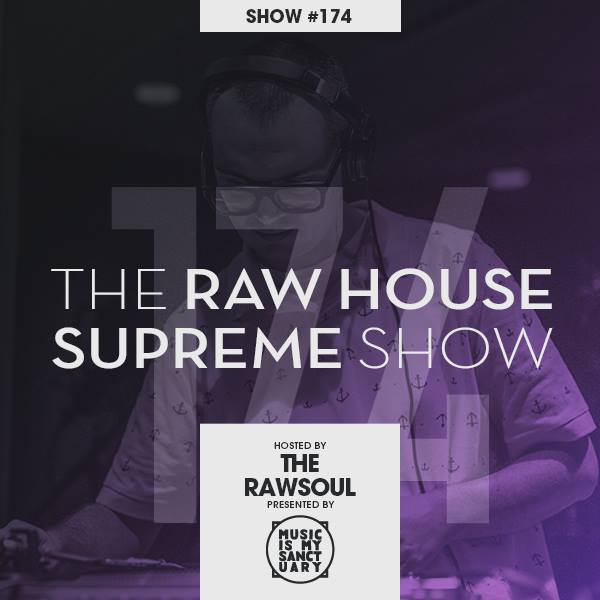 The RAW HOUSE SUPREME Show – #174 (Hosted by The Rawsoul with Special Guest Laurent P****)
After hearing "Theme From S-Express" back in the late 80's, Laurent P**** got the House fever.
He started collecting House, Funk and Hip Hop records, and a chance encounter with Erik Rug in the UK motivated him to start DJing. Hailing from France, he was heavily active in the club scene from 1992 until 1998 with residencies in clubs in Switzerland and Germany. He had the chance to play alongside legends such as Frankie Knuckles, Armand Van Helden, Erik Rug, Claudio Coccoluto & Paul Johnson amongst others.
Check out his mixes on his Soundcloud.
Expect another Supreme filled with raw grooves, lost jams and obscurities from the US & UK sides of the House spectrum. A meeting of two raw minds!
TRACKLIST
The Zohar – New Groove
Lost In Tracks – Move It
Yarbrough & Peoples – Heartbeats
House 2 House – Have What You Want
Producers On Wax – Let It Move You
Travis Nelson – (It's A) Luv Thang
The R&M Project – Can't Keep Holdin On
Kitty Kat – Rock Me
Two Men On A Struggle – Project 3
Springboard – Make Some Noise
Juan-Touch – That's All I Need
Sonya Blade And The Funky Home Dogs – House Of Love
P.J. – Feel Ya
Todd Terry – Desire-What I Want
Laurent P**** – GUEST MIX
DOWNLOAD LINK