Sketches of Skymark – The Swiss Producer Leads The Jazz Resistance
In the ever-growing landscape that is today's music scene, it's become exceedingly difficult to carve out your own niche sound.
Driven as much by the Chicago moods of Larry Heard and the Detroit deepness of Theo Parrish, as by the song structures of Arthur Verocai and Norman Connors, there's one cat that's organically and rather unpretentiously been able to do just that. With his eagerly anticipated new album dropping this week, I sat down with the Swiss-born, Barcelona based musician, DJ & crate digger extraordinaire Skymark for a chat about his roots, work process, Rio de Janeiro and more…
Your personal information across the internet is scarce, which in this day and age may seem odd, but it's also quite refreshing. Was this a conscious decision to somewhat remove, or limit yourself on social media?
The most important thing for me is to focus on the music, if I don't play piano at least an hour a day and if I don't find a new song/record that brings me the wet eyes and goose bumps, I feel a bit sad and empty…that's why I don't have much time for social media. Furthermore, to be honest, I don't feel comfortable with social media. Sometimes I get the impression that some producers or DJs just prefer the "fame" instead of the music. I may be wrong, but I think some people build their careers by doing networking on social media and by tagging "hype" persons on twitter instead of playing an instrument, looking for music, or producing music. This is why I distance myself from these "networking" things, because it's not my world and it doesn't make me feel good.
Take me back to your musical beginnings, what triggered your love of music and when did you decide to move into production?
Thanks to my older brothers, I've been deeply into Soul, Gospel, Jazz, Disco and House music since childhood. I started collecting Soul records when I was 12 years old, and I met one of my best friends and musical partners Ill Dubio (from High Jazz Records) when I was 15. We started recording a lot of mixtapes, and were DJing at various Soul Parties together. At the time, Ill Dubio was already producing deep tracks with his MPC. He made me want to start producing music and taught me a lot, especially regarding the usage of the MPC. In the beginning I was just sampling, but after about 6 months, in 2006, I realized I wanted to learn to play keys and that's when I started practicing a lot on the Rhodes.

You're famous for your Summer Soul mixes and an overall extensive knowledge of soul music. Your conceptual albums "Deep Soul Revisited 1 & 2" are collages of beats sampling soul records. Do you consider yourself a soul head, first and foremost?
I love Soul, Gospel, Disco as much as I love Jazz and Brazilian music. I love all these musical genres equally and could not choose a preference between them. Maybe I have a little bit of records that fall on the Soul and Gospel side, probably because it's easier to find quality $2 records in these musical genres.
Around the time of the release of the aforementioned "Deep Soul Revisited" albums is when you caught the attention of the legendary Ghostface Killah, who you did a beat for. How did that collaboration come about?
A friend of mine gave him a CDR of the Deep Soul Revisited vol. 1 back in 2007 during a concert. Then suddenly a year later, I received an email from his manager asking for my phone number. I thought it was a spam but the same night Ghostface called to tell me that he recorded the song "Stay" and wanted to release it on his "Wizard of Poetry" album. This was a total lucky surprise because I didn't even know my friend had given him the CDR.
Modern Sun Records is a record label you founded in 2009 as a way to release your music independently. How important is it for you to have control over your music and when, what and how you release it?
I think it's great to have your own label because you can keep your identity and freedom. The songs I record come from my soul without really paying attention to the commercial side of things. I will never do any concessions just to please promoters, famous labels, people etc. To me, the most important thing is to have fun and be happy while listening to your gut, or in this case, soul. With Modern Sun Records, I always press limited vinyl editions and my last three releases were distributed by Rush Hour. There was also the Japanese label P-Vine Records which did the digital release of the two previous albums. They might also do the same with the new album, Résistance Sonore.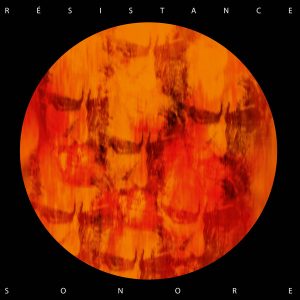 In the last couple of years, there appears to be this new energy on our side of the underground scene, a slew of producers making house music with a live, jazz feel such as Harvey Sutherland, Max Graef & Henry Wu. What are your thoughts on this resurgence?
This is beautiful and they are very talented. I listened to their last releases and really like them. Among the contemporary musicians, I also really like what Cory Henry, Kaidi Tatham & Ed Motta (just to name a few) are doing.
Speaking of Ed Motta, you have a track called "Thank You Ed", which is an homage to him.
Yes, it was a thank you for all the songs he shares on his pages, his knowledge in every musical genre is incredible.
In 2012, the EP "Vol. 2" seemed to signal a shift in yourproduction, a sort of introduction to the now distinguishable Skymark sound. How long have you contemplated this new approach?
In 2012, after 6 years of practicing on the piano, I started to gain the ability to record the harmonies and solos I had in my mind. Recording more Jazz and Brazilian Fusion oriented albums was my purpose, and since 2012, I've been focused on recording this type of music. Practicing every day on the keys is really important to me. First of all because it's my passion and it makes me happy, then because it brings an evolution and more freedom while composing music.
The end result was the future classic that is "Primeiras Impressões". Walk me through the recording process…
In fact, it's always the same recording process for all of my songs. I never plan to record a track, I just practice every day, have some fun on the keyboards and when I find the chord progressions that I like, I write and record it, then program the drums, record live percussion, solos, pads harmonies, voices and bass. All of my albums are recorded at home with The Korg SV1, The ARP Odyssey, The Prophet 6, the Roland RD-170, a Mic, the Roland VT-3 and percussion, everything recorded with two audio jack cables in Logic Pro 8.
I was lucky enough to buy it on time as only 150 copies of this were pressed. It's now become a highly sought after record, (and on behalf of many friends) is there a chance you might repress it?
I would like to repress in the future. Maybe if one day I start doing more DJ gigs I can invest more in the label. For the moment though, I can only focus on the new releases…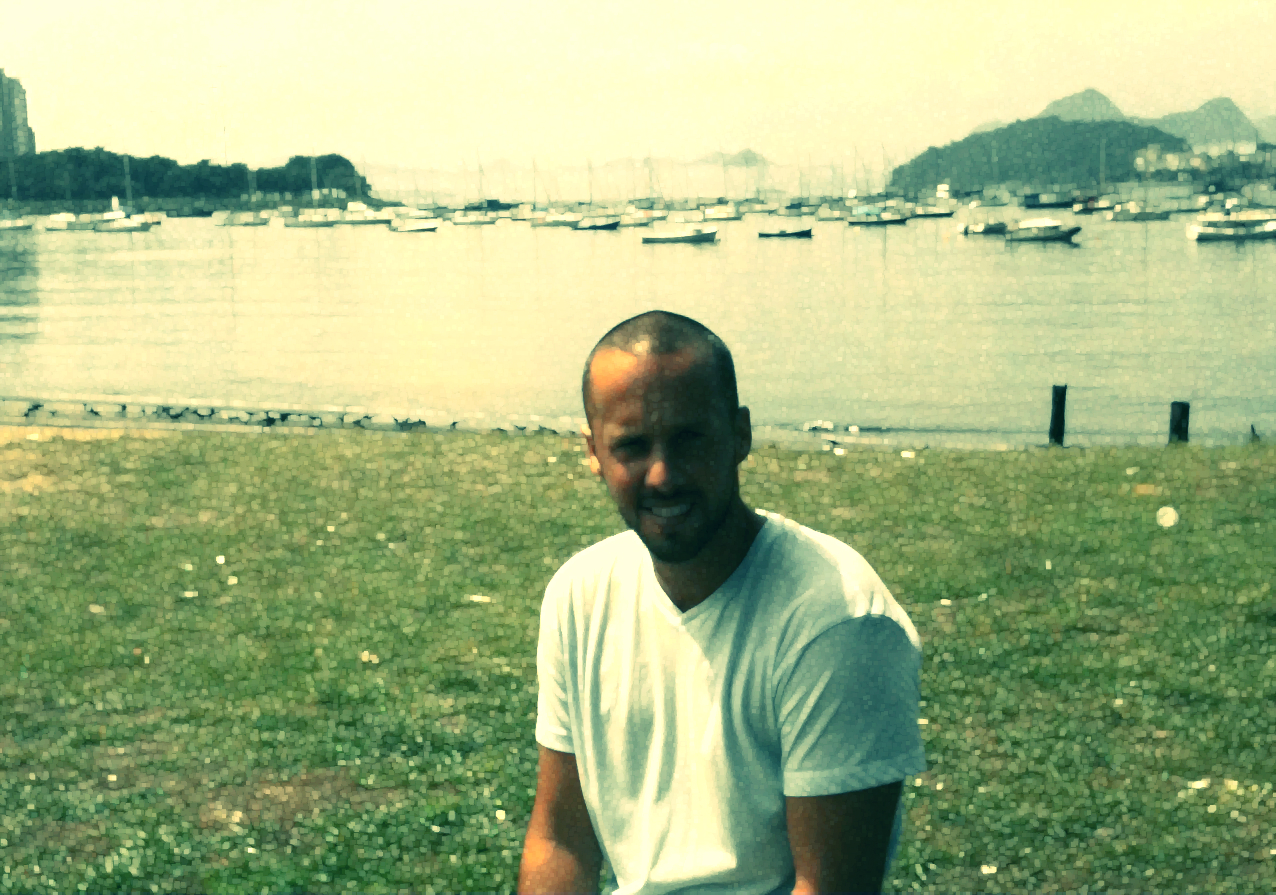 You recorded the album(s) in Rio de Janeiro. Were you living there at the time? Was it important, inspiration-wise, for you to be in the capital of Brazilian music?
I lived and worked in Rio de Janeiro the last three years and it's where my last three albums were recorded. My wife is Brazilian, we got married in Barcelona and when there was the crisis in Spain, we decided to move to Brazil because she had family and good job opportunities there. As I already knew Rio from having gone for holidays and crate digging, I was motivated to start this new life in this vibrant place. In March of 2015 we had our son. This unfortunately coincided with an increase of violence in Rio de Janeiro, and right before the Olympic Games, we moved back to Barcelona. It was hard to come back, but we wanted our son to grow up in a safer environment. Rio deJaneiro is a truly inspirational city, the music is everywhere and the landscape is something really special. In fact, I have no words to describe the passion I have for this city, even more now that I lived there and where I spent precious moments with my son. To see/hear great music and amazing concerts, I highly recommend Triboz, an inspiring and very impressive venue with such talented musicians…
With the album(s) being recorded in Rio, what were your influences apart from probably the obvious, Azymuth?
I have a lot of influences in Brazilian music like Hermeto Pascoal, Luiz Eça, Arthur Verocai, Amado Maita, Antonio Adolfo, Osmar Milito, Edu Lobo, Joyce, Lincoln Olivetti, Tania Maria, Dom Salvador, César Camargo Mariano and the list goes on…but then there's George Duke, Bill Summers, Stevie Wonder, Donny Hathaway, The Mizell Brothers, Norman Connors and Aquarian Dream…just too many!
It's become somewhat of a formula on your last three records, all compositions being written by Skymark, and the vocals being handled by Jair Santiago, who's contributed to your music from day one. How instrumental is Jair Santiago to your music?
In fact, "Jair Santiago" is an alias of mine! [Laughs] I don't consider myself a singer hence the use of the "Jair Santiago" alias. I'm just an "under the shower" singer! As I didn't know a lot of vocalists, one day I really wanted a voice on a track, so I thought "I will try to sing on it, just to check the result". As my main musical influences are Gospel and Soul music, the vocals are very important to me, and I really hope I can have a real singer recording on my tracks one day.
Wow! You certainly had me fooled, and I must say, you're being a bit modest!
The albums – Primeiras Impressões, Waves from the Nucleus, and now Résistance Sonore – a trilogy of sorts, or do you not look at it that way?
I don't really look at it that way, these albums are simply the type of music I record nowadays and I think I will stay with this musical style for the upcoming years.
Have you thought about taking this on the road, going the full band route?
Yes, many times, I'd be really happy to do it, but it would take time to find a band and prepare the concert, and at the moment my problem is the lack of spare time due to daily job and family life.
To finish things off – as a supreme crate digger of old as well as new, and with our main sections on the website being "Forgotten Treasures & Future Classics", I'd like you to give us a record you consider a forgotten treasure, and one that you've been bumping as of late…
Forgotten Treasure: James Cleveland presents THE STAN LEE REVUE "Heaven is mine" LP on Savoy Records → this album is a masterpiece from start to finish!
Future Classic: A recent album that I really liked is the Lady Blacktronika "A Million More" released on Little Angel Germany Records. Unfortunately until today this was only a digital release, I sincerely hope there will be a vinyl release soon…
Skymark's latest album "Résistance Sonore" is out now on Modern Sun Records.