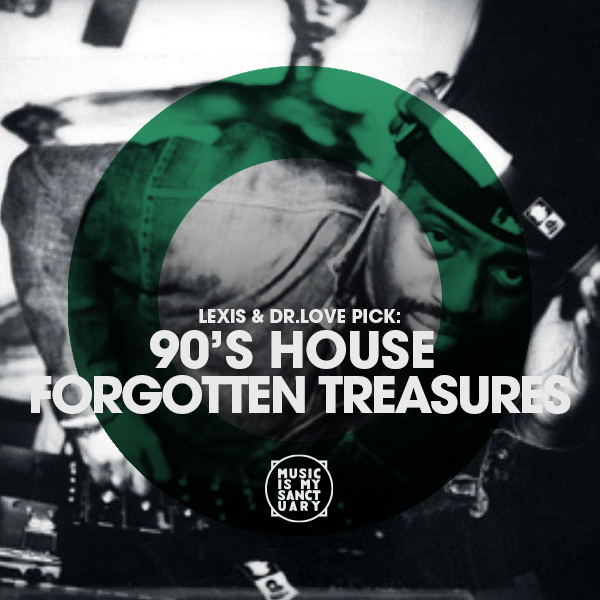 90's House Forgotten Treasures
Almost everyone agrees that House music saw some of its finest hours in the 90's.
Like Hip-Hop, it grew up in the 80's but came of age in the 90's when the sound started dispersing in tons of different directions and influences: Hip-House, French Touch, Disco House, Garage and so on. The classic 90's sound is becoming more and more popular again in today's production, so we've selected a few deep cuts to showcase where it all began.
Pal Joey "Partytime"
(Loop D Loop Records)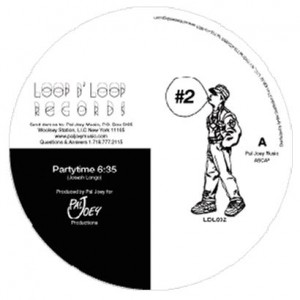 Joseph Longo aka Pal Joey is one of the most underrated house producers of the 90's. Produces like Kerri Chandler and MK get a lot of attention these days but so should this man! Anytime you see a Pal Joey record in a shop, you should get it! Countless classics from Pal Joey: Pretty much the entire Loop D Loop catalogue, the "Hot Music" break classic under the Soho moniker and "Dance" as Earth People just to name a few
-Lexis
---
Mateo & Matos Presents Shades of Time "New York Style"
(Spiritual Life)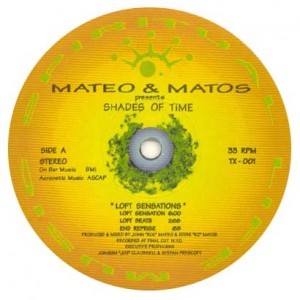 The very first release on Spiritual Life and probably the best ! Mateo & Matos who were well-known for their disco cut-ups, delivered quite the anthem, a fusion deep house record that samples the bassline and drums from Eddy Grant's disco-calypso tune from 81 "California Style"
-Dr. Love
---
95 North "Jazz Ascension" (Hard Dub)
(Large Records)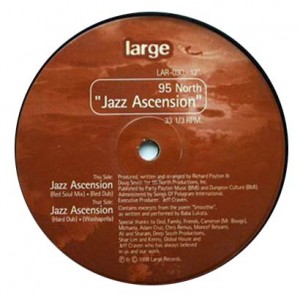 This is an interesting example of how the US scene influences the UK side and vice versa. This track from great duo 95 North from Washington really sounds like it was inspired by the Speed Garage sound that was all the rage in England at that time. I've played this track so much in the last 10+ years it's time I get a new copy.
-Lexis
---
Rosie Gaines "Closer Than Close" (Mentor Remake)
(Big Bang Records)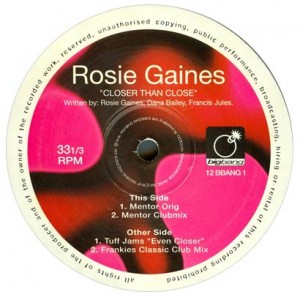 In 1997, American producers Hippie Torrales & Mark Mendoza put out this particular remix which became a huge hit on the Speed Garage scene in the UK. The fact that it was coined Speed Garage created a certain scandal in the states which led to the song being boycotted in the U.S. by certain narrow-minded DJ's…
-Dr. Love
---
Younger Than Park "Can't Turn Back" (Claude's Mix)
(Serious Groove)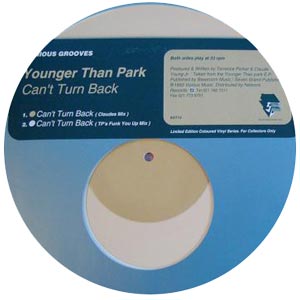 A great forgotten gem of the 90's that not too many people know about, well judging from the number of youtube views it has (112!). This is exactly the kind of 90's house I love – very reminiscent of the Mood II Swing and Mental Instrum type of productions. Very little vocals but absolutely deadly drum programming!
-Lexis
---
7th Movement "Odyssey" (Dub Star Discomix)
(Jus' Trax)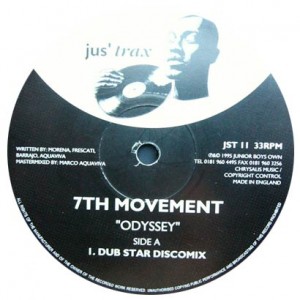 Jus' Trax, A sub-label of Junior Boy's Own released this in 1995. 4 guys who didnt put out much, but this one is an absolute jam ! In the midst of the whole disco loop thing, this really stood out, as it sounded more polished than the basic roughly chopped-up disco loop that was becoming the norm. This was nu-disco way before its time.
-Dr. Love
---
The Untouchables "Just Da Way"
(Strictly Rhythm Records)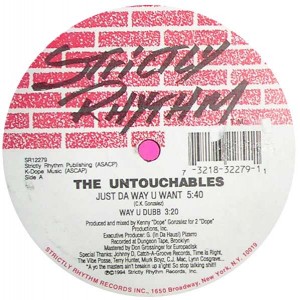 Had to put down at least one of the 8 million releases by Strictly Rhythm. The man behind the Untouchables name is actually Kenny Dope with a brilliant use of the classic Minnie Riperton "Inside Your Love" sample.
-Lexis
---
TMT "Women In Love" (Educated Dub Mix)
(Columbia)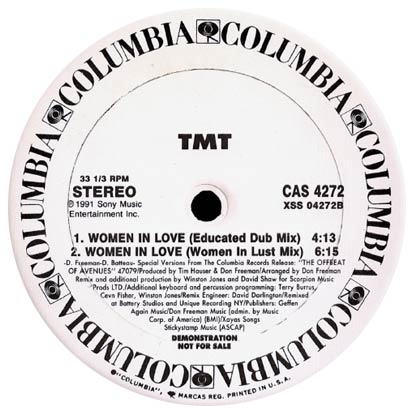 An obscure number on a major label: David Shaw & Winston Jones remixed this mysterious band called TMT in 1991. This was the mix that Dj's in Montreal were playing. After some research, it turned out TMT stood for The Manhattan Transfer, a popular jazz vocal band from the 80's !
-Dr. Love
---
Dreamer G "I Got That Feeling"
(Madhouse Records)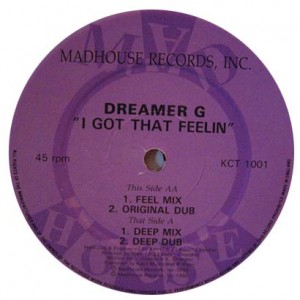 Everyone spots all the Kerri, Moodymann, Theo Parrish joints but sometimes you might miss out on certain gems because the release is under the vocalists' name. This is an amazing Kerri Chandler production for Dreamer G who didn't do a whole lot aside from this track. Pretty strange but the vocal mix of the track wasn't on the original 12″, it first came out on a compilation called "A Basement, A Red Light and A Feeling"
-Lexis
---
DJ Pierre "Muzik Is Life"
(Strictly Rhythm)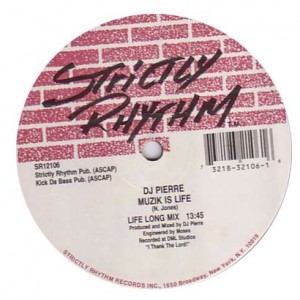 DJ Pierre, the guy who literally gave birth to Acid House in 1987 under his Phuture alias with Acid Tracks, created a new sound for himself in the early 90's with a series of `Wild Pitch mixes' as Photon inc with "Generate power" and most notably "Master Blaster" Here he goes into deeper territories with this epic 13:45 min track "Muzik is Life"
-Dr. Love
---