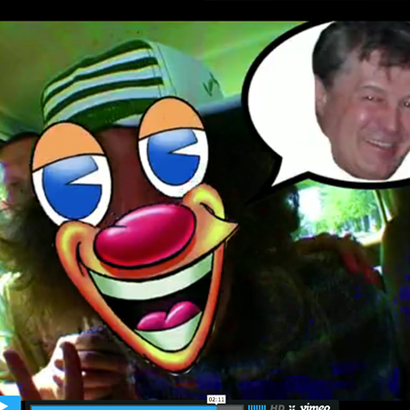 Alaclair Ensemble "Teflon Dons" (Video by Baz)
I just woke up from an hour long nap and read a tweet from my good homie Eman who said "this is our new video, do not watch if you're waking up in the morning". Of course, seeing as I heard all the crazyness surrounding the making of this video by Baz this summer I couldn't resist not following the instructions. So I clicked the link even if I had just woken up.
Ok… i'm up now. Dauuumn.
Alaclair Ensemble – Teflon Dons from Laurence Morais (Baz) on Vimeo.
Blue Screen!
---
Director : Baz
Cinematographer : Le Pigeon
1st assistant : Martin C. Parizeau
Editor : OG
Design + Motion : Baz & OG (+ stolen internet stuff)