Written by: Michelle White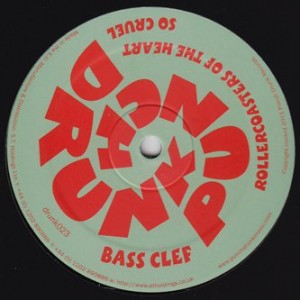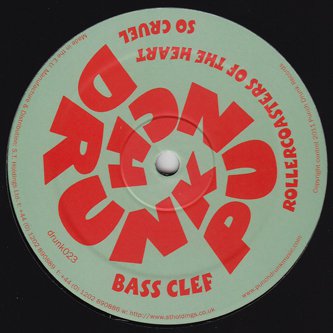 Feels like it's been a while since my last post – nonetheless certainly wasn't due to the lack of potential 'future classics' material. Today I'm in the mood for Bass Clef's 'Rollercoaster Of The Heart' EP, recently released on Bristol based online record shop/label, Paverelist's Punch Drunk. This is Bass Clef's first EP on Punch Drunk and I was instantly hooked on its title track 'Rollercoaster Of The Heart' with its exuberant bassline and drums that fit the title perfectly. The splash of optimistic feel-good vibe of this track that's almost reminiscent of Lone is rather refreshing, and it's nice to hear something on the funkier happier side, as so much of new music these days tends to flirt with slowed-down and stretched-out sad vocal, which can be depressing sometimes.
But oh wait….I might have spoken too soon. On the flip, 'So Cruel' has a totally different vibe, it has that darker & deeper feel to it but more addictive. I love the vocal arrangement of this track, it's subtle but still hunting as it goes 'move to your music….'. On a side note, I'm excited for what's happening in Bristol right now – while Julio Bashmore has contributed in putting the name of Bristol on the map especially outside of the UK, the music scene of Bristol seems to be really thriving with many great artists based in Bristol such as Peverelist, Kowton, Pinch, & Vessel and the local labels, nights & community that support them. It's always wonderful to see that happens whether it's in UK or on the other side of Atlantic Ocean.
Bass Clef - Rollecoaster of the Heart


Bass Clef - So Cruel