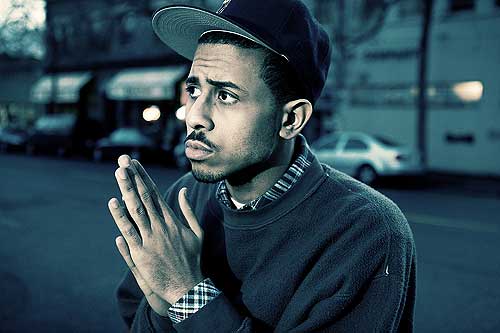 Blu "My Sunshine" ft. Nia Andrews (video)
The first single from Blu's upcoming Album, NOYORK!
produced by Shafiq Husayn
Titled No York, the Sire/Warner Brothers Records release is expected this summer. A site NoYork.tumblr.com, believed to be created by the rapper, lays out the project's 17 tracks in order. On his Twitter, Blu is now promoting the site.
If accurate, No York features longtime collaborator Exile, as well as veteran emcee/producer Edan, along with peers Pac Div, Jack Davey and U-N-I. Wu-Tang Clan's U-God is also believed to be featured on two songs.
A representative from the label said that they "could not confirm or deny" the information.
1. "Doin' Nothing" featuring U-God
2. "Everything OK" featuring Jack Davey
3. "Super Dooper U"
4. "Above Crenshaw" featuring Cashus King
5. "Everybody Nose"
6. "SLNGBNGrs"
7. "Tag's" featuring Exile
8. "Hours"
9. "Annie Hall" featuring Tiombre Lockhart
10. "Spring Summer Fall Jimetta Rose"
11. "Down To Earth" featuring Donel Smokes, Dubble O and Definitive
12. "My Sunshine"
13. "Ronald Morgan" featuring Edan
14. "Jazmine"
15. "And The Jazzmen"
16. "Keep Ush Inn"
17. "Doin' Something" featuring Pac Div, U-N-I, Ayo Marie, The Davis and U-God