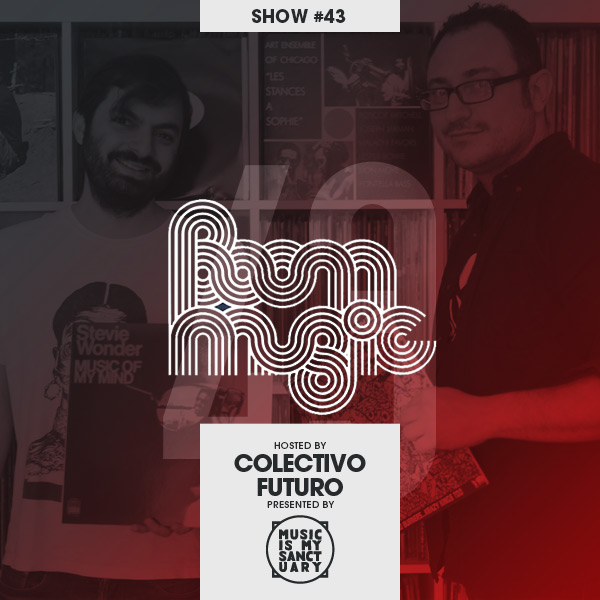 BOOM MUSIC – Show #43 (Hosted by Colectivo Futuro)
Spring finally arrives in London and with it a new selection by Colectivo Futuro!
Featuring new and upcoming music from Jessica Lauren, Sean Khan featuring Hermeto Pascoal, Nu Guinea, Rodrigo Tavares, and Waaju on our very own Olindo Records. As well as old favourites by Weldon Irvine, Leroy Hutson, Okay Temiz, and Nina Simone.
TRACKLIST
01 Lee Dodou & The Polyversal Souls – Sahara Akwantuo [Philophon]
02 Sorry Bamba Du Mali – M'Bife "Je t'aime" [Songhoï Records]
03 Les Bois Sirop – Je Voudrais Danser Avec Toi [Born Bad Records]
04 Los Silvertones – Carmen [Soundway]
05 Azambuja & Cia. – Nega Brecho [Far Out Recordings]
06 Burnier & Cartier – Europanema [Mr. Bongo]
07 Jessica Lauren – Amalfi [Freestyle Records]
08 Sean Khan – Palmares Fantasy (feat. Hermeto Pascoal) [Far Out Recordings]
09 Nubya Garcia – Source (Maxwell Owin Remix) [Nyasha]
10 Grupo Almendra – Dudas [Best Record Italy]
11 Donnell Pittman – Love Explosion [Athens of the North]
12 Hokis Pokis – Nowhere (Danny Krivit Edit) [Shield]
13 Weldon Irvine – Sexy Eyes [Nature Sounds]
14 Leroy Hutson – Don't It Make You Feel Good [Acid Jazz]
15 Muhavishla Ravi Hatchud & The Indo Jazz Following ‎– Bombay Palace [Outernational Sounds]
16 Minoru Muraoka – The Positive And The Negative [Jazzman]
17 Okay Temiz – Denizaltı Rüzgarları [Yonca / Arsivplak]
18 Nu Guinea – Nuova Napoli [NG Records]
19 Lagartijeando – Malandro De Boa [Big in Japan]
20 Grupo Moncada – Huaynos (Instrumental) [Areito]
21 Esther Suarez – Subida de Pucachina [Little Axe]
22 Nilamayé – Los Negritos [Les Disques Bongo Joe]
23 Rodrigo Tavares – De Roda [Hive Mind]
24 Waaju – Kaolack [Olindo Records]
25 Thiago França – Etiópia [BBE Records]
26 Lancelot Layne – Yo Tink It Sorf [Cree Records]
27 Nina Simone – See-Line Woman (Terre Thaemlitz Edit) [White Label]
DOWNLOAD LINK
Listen & Subscribe to BOOM MUSIC on iTunes