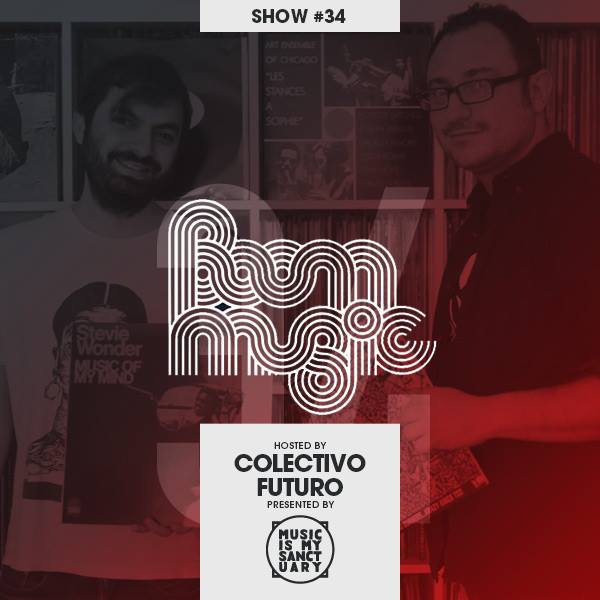 BOOM MUSIC – Show #34 (Hosted by Colectivo Futuro)
The 34th episode of Boom Music your regular hosts Miguel and Oliver go through some of their recent finds and new releases as well as some personal Venezuelan favourites from the collection.
Gems from the likes of Wildflower, Smith & The Honey Badgers, Emanative remixed by Black Classical, and Zara McFarlane to name a few. Miguel also goes through a few Venezuelan records from his collection ahead of the crew's first event a London's legendary The Jazz Cafe, titled Música Infinita: New Venezuelan Music.
TRACKLIST
Amancio D'Silvia – Integration [Pheon Records]
Wildflower – Flute Song [Self Released]
Albert Verrecchia – In The Space [Fly By Night Music]
Stanley Cowell – Here I Am [Galaxy Records]
Smith & The Honey Badgers – King Cobra [Funk Nite Records]
Bella Bellow – Dasi Ko [Hot Casa Records]
Kwame Nkrumah – Juazzo [Columbia]
Dizzy Gilllespie Big Band – Kusk [Verve Records]
Mulatu Astatke & The Heliocentrics – Cha Cha [Strut Records]
Ill Considered – Dawn Lit Metropolis [Self Released]
Keope – Piroliroli [Keope Musik]
Antonio Adolfo – Cascavel [Far Out Recordings]
Marcos Valle – Garimpando [Som Livre]
Sabrina Malheiros – Sol, Ceu E Mar [Far Out Recordings]
Emanative – Ominous Shanti (Black Classical's Om & Om & Om Remix) [Home Planet]
Philip Cohran & The Artistic Heritage Ensemble – Loud Mouth [Jazzman]
Azuquita Y Su Conjunto Melao – Guajiro Bacan [Vaya Records]
Los Kenya – No Salgas De Tu Barrio [Discomoda]
Ofrenda / Vytas Brenner – Avila [Best Record Italy]
Freddy León y Su Nueva Onda – Mis Dos Amores [León]
Telajeta – Cantos De Pilon I [Self Released]
Zara McFarlane – All Africa (Alternate Take) [Brownswood Recordings]
Alfa Mist – Brian [Self Released]
Garrett – The End Theme [Music From Memory]
NuEra – Octahedron [Omniverse Records]
Tatham, Mensah, Lord & Ranks – Simmering [2000Black]
Lifetones – For A Reason [Light In The Attic]
Maria Rita – Relhaços [Selva Discos]
DOWNLOAD LINK
Listen & Subscribe to BOOM MUSIC as a podcast on iTunes
---
More info and tickets for Música Infinita: New Venezuelan Music