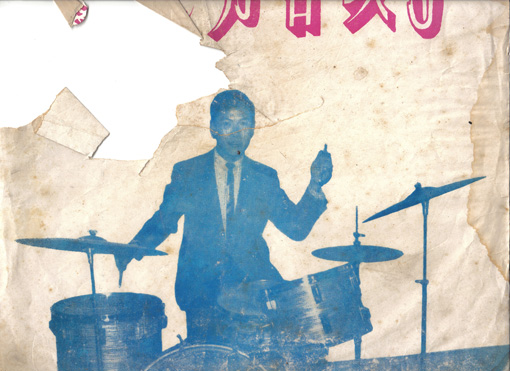 My good homie ONRA is organizing a contest to pick the design his new "Chinoiseries" record. With the success of the first instalment of Chinoiseries on Favorite Records you can make sure you will get worldwide attention if your artwork is picked. And also, designing a vinyl LP is quite possibly the best possible canvas for any artist!
Here are the directions from monsieur ONRA himself (in all caps too)
HINT: I REALLY LIKE THE DRUMMER…
MAKE SURE YOU START WITH THE RIGHT DIMENSIONS. SEE THE ZIP FILE.
I DONT HAVE THE NAMES YET. ON THE BACK, LEAVE SPACE FOR 32 TRACKS…
WATCH OUT WHEN YOU USE CHINESE TEXTS. MAKE SURE YOU KIND OF KNOW WHAT IT MEANS.
CHINESE AND VIETNAMESE STYLE DOESNT MEAN JAPANESE OR KOREAN STYLE…
LOGOS HAVE TO BE ON THE BACK COVER. SMALL IF POSSIBLE.
I AM NOT A BIG FAN OF "ASIAN STYLE" FONTS THAT LOOKS LIKE THE MENU OF A RESTAURANT. BUT IF PERSONALIZED, THEN MAYBE.
KEEP IN MIND IT HAS TO LOOK LO-FI, NOT TOO CLEAN… THE MUSIC SOUNDS DIRTY, AND THE COVER HAS TO REFLECT THAT.
I AM A PICKY MOTHERFUCKER…
THANKS FOR DOWNLOADING THIS PACK.
HOPE YOU WILL ENJOY THE FEW ARTWORKS I "SAMPLED".