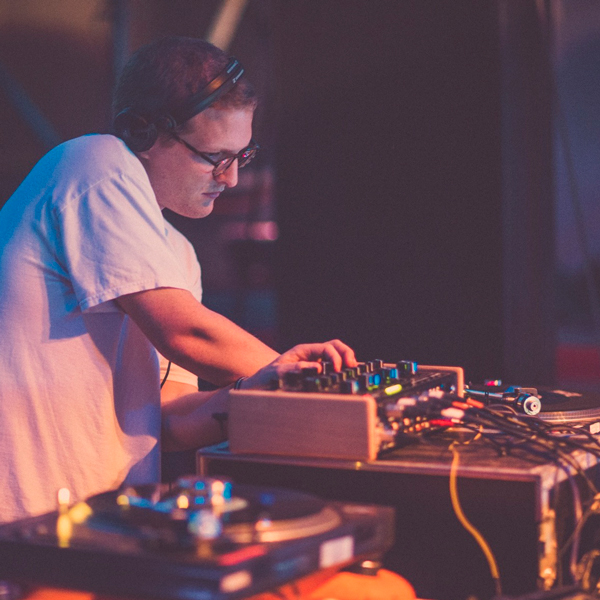 Floating Points "Essential Mix" BBC Radio 1 (Nov 28th, 2015)
Manchester's Floating Points steps up to the legendary Essential Mix series on BBC Radio 1 for the first time.
As you would expect from the very talented FP, he takes us through an eclectic mix journeying from Latin to Disco to Jazz to Techno. Some recent releases and a lot of forgotten treasures as well.
TRACKLIST
Carlos Walker – Via Láctea [RCA Victor] Cortex – Chanson D'un Jour D'hiver [Disques Esperance] Dom Salvador E Abolição – Hei! Você [CBS] Claudia – Com Mais De 30 [Odeon] Neno Exporta Som – Deixa A Tristeza [Copacabana] Trio Ternura – A Gira [Polydor] Larry T. & The Family – I'm Moving On [LET Music] Maurice Moore – Everything That Shines Ain't Gold (Floating Points Edit) [White Label] The Perfect Circle – Hands Of Time [Inner City Records] Chain Reaction – Search For Tomorrow [Blue Wave Records] Mary Clark – Take Me I'm Yours [La Shawn] Lifetones – Good Side [Tone Of Life Records] Neal Howard – The Gathering (Club Mix) [Future Sound Records] Gemini – Day Dreaming [Peacefrog Records] Thomas Melchior – The Ritual [Lick My Deck] Pearson Sound – Freeze Cycle [Pearson Sound] The Vision – Detroit: One Circle [Metroplex] Roman IV – Lucy [Running Back] Eddie 'Flashin' Fowlkes – Deep Pit (Kenny Larkin Remix) [Dance Pool] 4th Measure Men – The Need (Basement Jaxx 'Release' Mix) [Multiply White] Evans Pyramid – I Want Your Body [Peoples Potential Unlimited] Emerson – Sending All My Love Out [L.A.S. Records] Crustation – Flame (Mood II Swing Dub) [Jive] Gil Scott-Heron – Home Is Where The Hatred Is (Live) [Arista] Queen Yahna – Ain't It Time [P&P Records] Thad Jones/Mel Lewis Orchestra – Baby, I Can't Get Over You [Metronome] Bobby V. – Disco Baby (Floating Points Edit) [White Label] Sympho State – You Know What I Like [ZE Records] Jesse Gould – Out Of Work [P&P Records] Standing Room Only – Searchin' [YGB Records] Africano – Open Your Hearts [Hi Records] Jerry Washington – Don't Waste My Time [Glades] Taxie – Rock Don't Stop [Archwoods Records]
DOWNLOAD
[Uploaded.net download] [Uploadrocket.net download][Depositfiles.com download]