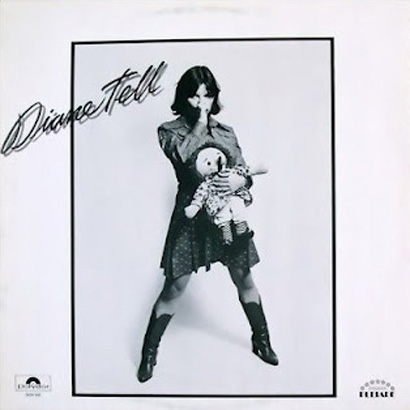 Forgotten Treasure : Diane Tell "En pleurer ou en rire" (1977)
Producers of soulful and funky musique Québecoise during the late 70s and early 80s weren't so numerous. I'm thinking of the duo JF William & Serge Laporte known as Bill, Georges Thurston also known as Boule Noire who ran the Magique record label around that time. As for female singers/composers, I'd go as far as saying that Diane Tell was the only one doing it proper.
The following track is from her first s/t LP from 1977 which is a bit more on the jazzy tip. I've accumulated doubles of most of Tell's stuff, some of them great for sampling, others for my own listening pleasures. Her voice enchants me the same way Bebel Gilberto does, which in fact made me realize her singing style has some kind of similarities with Brazilian jazz. If you are ever digging crates in Quebec and come across any record of hers, do not hesitate and cop that disc.
Diane Tell - En pleurer ou en rire (1977)