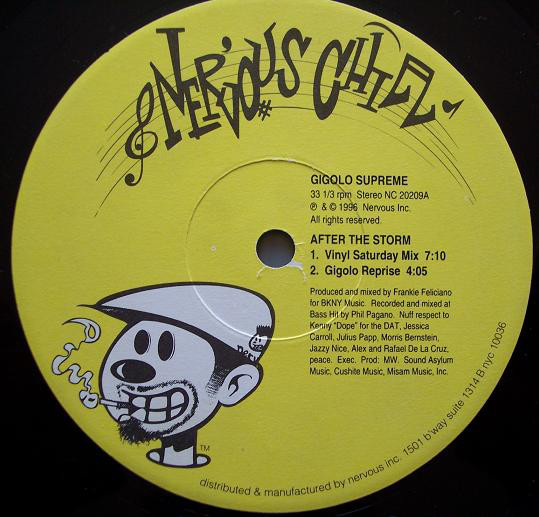 Forgotten Treasure: Gigolo Supreme "After The Storm" (1996, Nervous Chill)
This Frankie Feliciano production is one of my absolute favourite jazzy House records.
The spirit of the Jazz movement is totally intact here, which is a rare case in the dance music world where a sax loop is considered a jazzy thing.
What we have here is a stunning fusion of raw House and Jazz. Things start out mellow but with a heavy backing track, then when the break and bridge come, a killer sax solo leaves me speechless every time I hear this. It's all about the beginning of this solo, it starts out right to the point in a rough fashion that takes the track to a whole other level.
This 12″ is always in heavy rotation for me after 20 years, a perfect one to get the party going or just mellow out after a frenzy. There's also another version of this on the "Ricanstruction" imprint which contains different mixes. Essential raw-moody-heavy-jazzy business!
---
Track taken from The RAWHOUSE SUPREME – Show #165. Listen below.