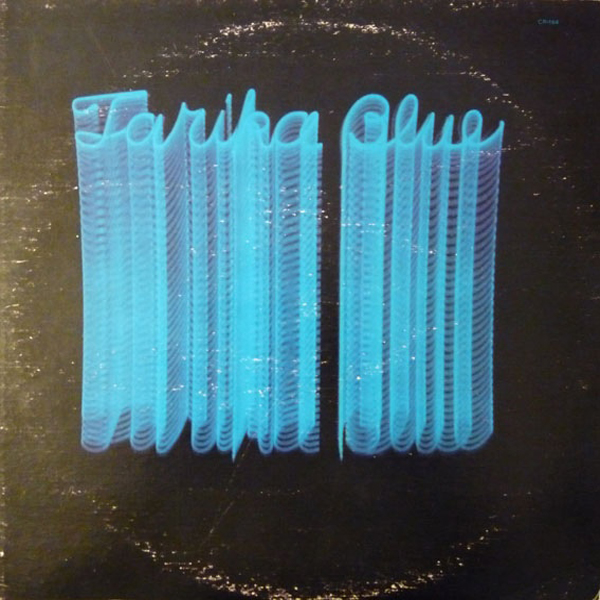 Forgotten Treasure: Tarika Blue "Tarika Blue" (1977, Chiaroscuro Records)
The realities of winter are becoming much more evident these past few days. The cold wind is slowly breaking through the left over crispness of fall and the darkness of night has crept in and stolen more of the afternoon glow. I hate winter. He is a guest who overstays his welcome and wears away your kindness.
If winter's calmness gives me one thing though, it's the opportunity to reflect. The calmness of it demands its own soundtrack. For me that soundtrack will forever include Tarika Blue.
There is something beautiful about the whole record. The softness of both Dolores Smith and Irene Datcher's voices mixed with the various tones and emotions of the band's playing deliver the perfect balance of vibrations. The sound feeling like the comfort of Sundays spent with loved ones. Personal favorites are "Dreamflower", which Erykah Badu's "Didn't Cha Know" beautifully sampled, and "Truth Is The Key". Once the needle hits the first notes of the album you are safe from winter. If only in your mind.
You can even score this beauty on Itunes!
Credits
Recorded At – Downtown Sound Studio, New York
Artwork [Neon Sculpture, Let There Be Neon] – Rudi Stern
Bass – Barry Coleman
Design [Album Design] – Ron Warwell
Drums – Kevin Atkins
Engineer [Recording Engineer] – Fred Miller
Guitar – James Mason (tracks: A1, B1, B3, B4), Ryo Kawasaki (tracks: A2 to B4)
Photography By [Cover Photo] – Rollo Phlecks
Piano, Electric Piano [Fender Rhodes], Keyboards [Arp Odyssey], Engineer [Remix Engineer] – Philip Clendeninn*
Producer – Hank O'Neal, Tarika Blue
Recorded By [Recording Assistant] – Aimee Chiariello, Bruce Gerstein
Written-By – Philip Clendeninn* (tracks: A2 to A4, B2 to B4)