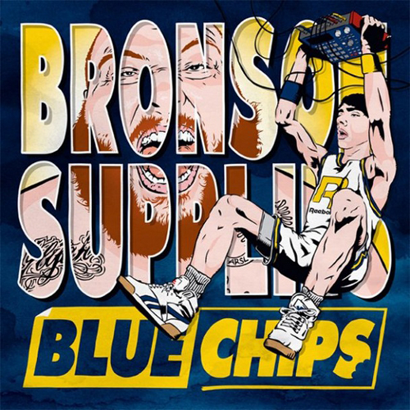 Future Classic: Action Bronson "Blue Chips Mixtape"
We were really waiting for this project to drop so when it did, instead of posting about it right away like a lot of other music sites (do they even take 5 minutes to listen to stuff before posting it? that's another story I guess) we took our time to absorb it. Because we knew that is not your average mixtape: it's a 16 track opus from Action Bronson, our favorite MC of the past year.
The record will most probably be in our top 10 this year and it proves that the straight up east-coast boom bap is not dead. The video "Hookers at the point" is definitely a nice addition to the project, a Rik Cordero production that brings back the rawness.
"Blue Chips is a project that allows me to give something back to all the people who have been supporting me during the last year. Party Supplies and myself linked up in the late fall and over the span of a few weeks created this project entirely off the cuff. We didn't over think it, we just had fun making music with no pressures of making a "hit song", clearing of samples or sales expectations." – Action Bronson
Download Link
01. Pouches of Tuna ft. Roc Marciano
02. Steve Wynn
03. Tan Leather
04. Double Breasted
05. Nordic Wind
06. Thug Love Story 2012
07. Hookers at the Point
08. Dreamer
09. Ron Simmons
10. Expensive Pens ft. Meyhem Lauren
11. 9-24-11
12. Arts & Leisure ft.Kool AD
13. Intercontinental Champion
14. 5 Minute Beats 1 Take Raps
15. Blue Chips
16. 103 & Roosy
17. Tapas
---
Action Bronson
http://www.twitter.com/ActionBronson
http://www.facebook.com/pages/Action-Bronson/111529277124
http://www.actionbronson.com
Party Supplies
http://www.twitter.com/xpartysuppliesx
http://www.foolsgoldrecs.com/artists/party-supplies
http://www.xpartysuppliesx.com