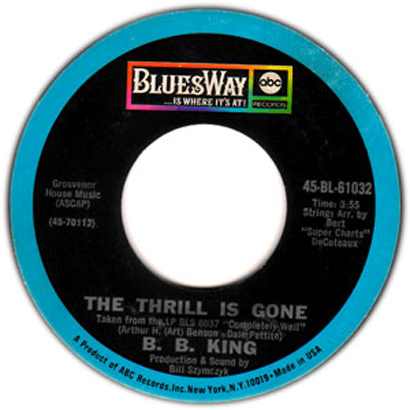 Future Classic: B.B King "The Thrill Is Gone" (The Reflex Remix)
"The Thrill Is Gone" is a blues song written by Rick Darnell and Roy Hawkins in 1951 and popularized by B.B. King in 1970. It was also covered a bunch of times by people like the Ink Spots, Ella Fitzgerald.
One of BB's signature songs and one of my all-time favorites, "The Thrill Is Gone" gets a bit of a hip-hop bounce courtesy of The Reflex. Totally rebuilt from scratch using only the sounds from the stems. Now the BPM is locked for extra DJ friendliness @ 94 BPM.
The Full version available here : http://thereflex.bandcamp.com/track/b-b-king-the-thrill-is-gone-the-reflex-stems-re-vision