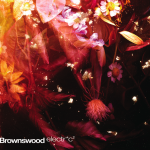 Now this is some good news right here. First off because I got a promo copy of the new Brownswood Recordings project. The label is Gilles Peterson's brainchild and has been on quite a tear since its first releases with Ben Westbeech and Jose James a couple of years back. They've also been holding it down with some amazing compilations too like the Browswood Bubblers series and the Brownswood Electr*c theme.
So I start reading the track list and i'm ok Ta-Ku, Jus Wan, HxdB… very cool. Hold on. MFP??! Yes! The good homie Masaki all the way from Japan made it on the compilation, and with an outstanding track too. Needless to say that the Gilles Peterson stamp of approval will open some doors for our good friend Masaki!
MFP - Future Hopes


Here is the rest of the tracklist from the outstanding upcoming 'Brownswood Electr*c 2' compilation.
01 Ta-ku – Hey Kids
02 Monky – Drunkerdz
03 Anenon – Shifts
04 DJG – Automatic
05 Frederic Robinson – Mood Swings
06 Synkro & Indigo – Knowing You
07 mfp – Future Hopes
08 Jus Wan – Miles Away
09 DJ Dials – Pillowforts
10 Funk Ethics – Step In
11 Jack Dixon – By My Side
12 HxdB – Savage Pets
13 Stray – Break Your Legs
14 AEED – Under The Alps
'Brownswood Electr*c 2' drops on 27th June on CD/Digital.