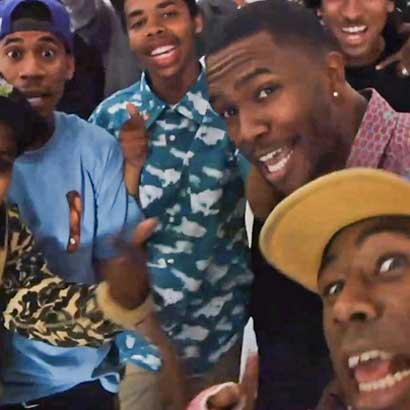 Future Classic: Odd Future "Oldie"
Ok, so after listening to a bunch of music tonight and we really felt let down by most of it, nothing impressive. And 17 tracks into the 18 track new Odd Future mixtape we werent feeling it, no real highlights.
And then the last track hit the speakers and everything was forgotten. "Oldie" is quite simply one of the most interesting posse tracks in a long long (long) time. It's easy to dismiss the Odd Future camp because they're getting devoured by the hype machine so quickly but we've always been down with them because they have mad talent. Yes, they do play the hipster weirdo card very well but honestly, who out there in 2012 has that new school swag mixed with old school skills.
Love the vid but if you truly want to appreciate the track you need to bump the audio only version. Big!!