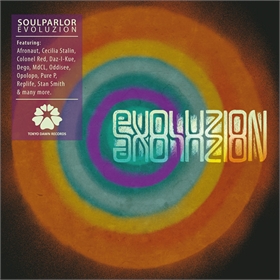 Future Classic: Soulparlor "Nothing Ever Changes"
SoulParlor, Frankfurt's best kept secret, have just revitalized the Broken Beat movement of the late-90's early 2000's with their new release titled "Evoluzion" out on Tokyo Dawn Records. With the awesome help from the biggest names of this classic UK movement; namely Daz-I-Kue (Bugz In The Attic), MdCL, Afronaut, Cecilia Stalin, Dego (4hero), Colonel Red. They just proved to me that Broken Beat music might not be dead just yet. The whole album is well made because of it richness and it originally ! Go check it out here.
The task to choose only one future classic track within the album was very hard. But for the purpose of the blog, here's my selection: SoulParlor – "Nothing Ever Changes" featuring Jacob & The Appleblossom.
Dope track !!!