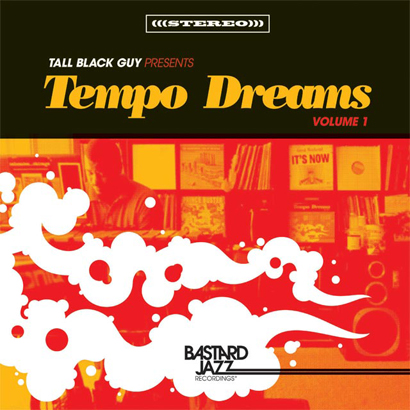 Future Classic: Tall Black Guy "Tempo Dreams"
Faithful readers of MIMS already know that Tall Black Guy is one of our favorite producers around. We probably play a track of his every other show, and the other half of the time, well we probably should have! TBG is a Detroit native, so in addition to his skills with the drums, he always has that Motown soul heritage to his approach. Not unlike Apollo Brown, another producer from Detroit who we love.
So it was a great surprise to see TBG curate his very own compilation with the great people at Bastard Jazz Records in NYC. 12 tracks including Tensei, Monkeyrobot and the homie Teru one from the man himself. Very much worth your time, attention, a 8$!
iTunes – http://itunes.apple.com/us/preorder/tall-black-guy-presents-tempo/id527907669
---
Compilation in stores June 19th on CD, LP and Digi via Bastard Jazz Recordings.
www.bastardjazz.com
Video by Mr. Law @ Elsewhere Labs – www.elsewherelabs.com