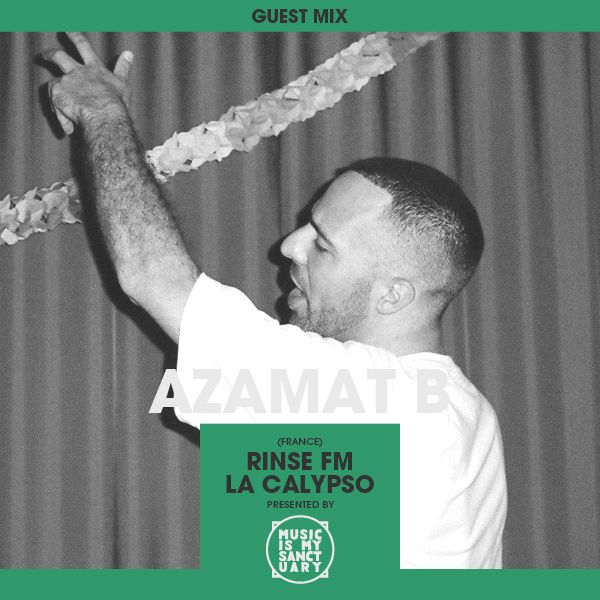 Guest Mix #11: AZAMAT B. (France)
Our good friend AZAMAT B hooked us up with a mix last year and we loved it so much that we asked him for another one. Cause… When it's nice you do it twice!
This new one is just absolutely great for the winter time. Different shades of techno, house, acid, 808 booty stuff. All kinds of hi-tech soul!
Tracklist
Smokey's Illegitimate Report – Drexciya
Junked – Pev & Kowton
Chicago Nights – Marcellus Pittman
Deflowered (Kassem Mosse & Mix Mup Remix) – Special Request
Child's Play – Paul Du Lac
Follow Me Ghetto (acid) – Parris Mitchell & Dj Funk
Late Night Shift – Basic Soul Unit
Collider – Mark Henning
Trance Me Up (Skudge Remix) – Achterbahn d'Amour
Reflex (Reflexed Dub) – Don Froth
Taste – Daniel Avery
Barker – Like An Animal
Untitled 2 – Midland & Pariah
The Boat (Gerd Re-Work) – Grown Folk
Caos Y Orden Superior – Pfirter
Froth – Joy O & Boddika
Bounce Your Body To The Box – Reese & Santonio
Pump The Move – E-Dancer
Clash – Robert Hood
Brick & Birds – Heartbeat(s)
Chillax (Krueger) – Dawn
Not Mad – L-Vis 1990
Drop That B – Salva
I.C.E. – Grown Folk & Main Attrakionz
Unknown – Unknown
Rated R (Bear // Face Bootleg Edit) – Jeremih