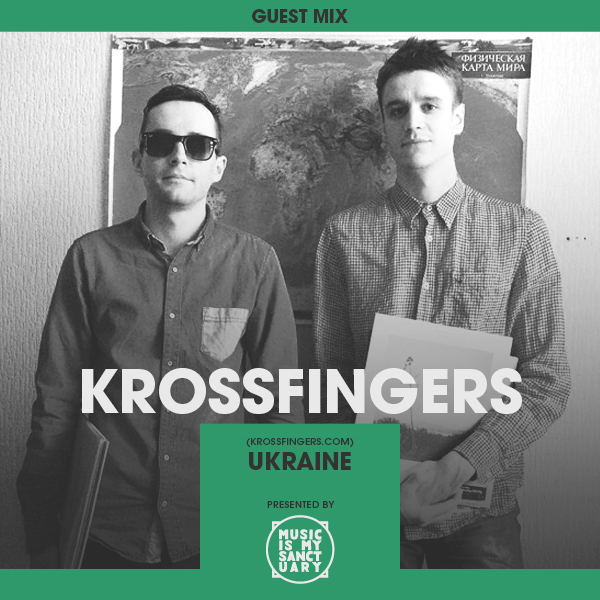 Guest Mix: KROSSFINGERS (Ukraine)
Very happy to present this incredible mix full of musical oddities and wonderful forgotten treasures!
Krossfingers is a Ukrainian website about music and culture, created by two Ukrainian DJs Artem Super Ikra and Sasha Tessio. There is an endless journey into rare, odd and interesting music waiting for you in company of people cultivating, digging and creating this music.
In their own words about the mix: "Love has dangerous and magnetic sides and the music describes it perfectly. Our mix is an anticipation of love coming into our lifes"
01. Guem et Zaka – Aussois
02. Bjorn J:son Lindh – Billathi Askara
03. Eloy – Horizons
04. Jah Wobble – Blow Out (Instrumental)
05. Bloody Mary – Radio Moments
06. Raimundo Fagner – Cinza
07. Jean-Baptiste Mondino – Get It On
08. Human Electrics – Sunshine
09. Dunkelziffer – Q
10. Hardy Kukuk – Fire
11. Mara Cubeddu – Vela X
12. Johannes Schmoelling – Autumn Song