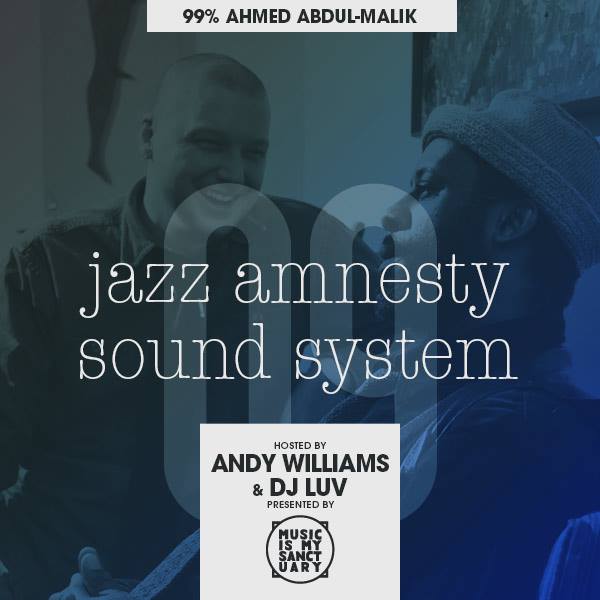 JAZZ AMNESTY SOUND SYSTEM – #09 "99% Ahmed Abdul-Malik"
This episode is dedicated to Ahmed Abdul-Malik.
Born Johnathan Timm Jr. (January 30, 1927 – October 2, 1993), Ahmed Abdul-Malik was supposedly born in the West Indies and later rumoured to be of Sudanese decent. An Afro-Vincentian double bassist and oud player, Brooklynite, and known by many of his predecessors as a child prodigy violinist by the age of seven years old. After extensive training he was accepted to the Harlem School of Music & Arts and was given a spot in the All-City Orchestra as a violinist and viola player. He later went on to teach strings and Sudanese classes at the Junior High School level for 5 years before departing to NYU to teach Jazz Improvisation. Malik recorded several dates under his own name for RCA and Prestige exemplifying the sound of the Middle East which was melded with jazz intonations of the oud and lute.
TRACKLIST
Searchin'
The Hustlers
Mahawara (The Fugue)
Oud Blues
Out of Nowhere
Ya Annas (Oh' People)
Communication
Takseem (Solo)
Suffering
Rooh (The Soul)
African Bossa Nova
El Ghada (The Jungle)
La Ibkey
El-Lail (The Night)
Isma'a (Listen)
DOWNLOAD LINK
Subscribe to Jazz Amnesty Sound System as a podcast on iTunes