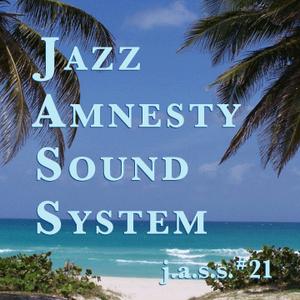 Jazz Amnesty Sound Sytem #21
Yet another dope mix from the Jazz Amnesty Sound System boys.
The story of jazz has traveled far and wide and it's influence can be heard across the globe. For this mix J.A.S.S. focuses on jazz from the Caribbean with a mix of sounds from Jamaica, Cuba, Haiti and America (by well known jazz cats that have direct lineage to the Virgin Islands and Jamaica). So sit back, relax and let the warm vibes of island jazz wash over you like the waves and wind of a hot day by the Caribbean Sea.