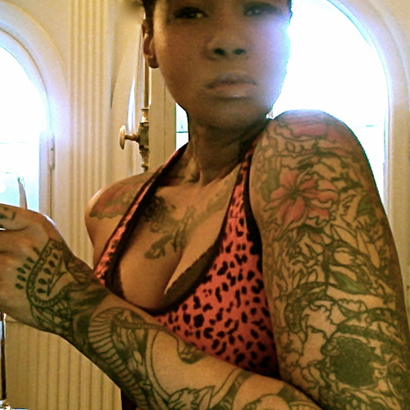 Future Classic: Jean Grae "Kill Screen"
Just in time for Halloween, one of our favorite female MC's come through with a really interesting (and creepy) video but more importantly, a really dope track. One of our favorite from Jean Grae, a great but massively underrated NY emcee.
I fell in love with the track when I heard it in a recent mix / tribute to female MC's by Belgium's Mikigold & Fatoosan (Huge recommendation. Link here). Then, I was pleasantly surprised that the track had a video and a really strong one by DIY standards. A very cool take on slasher movie esthetics and full of clues and subliminal messages that will have you pressing the pause button to catch the details.
Proof that in 2012 you can truly do it all your damn self!