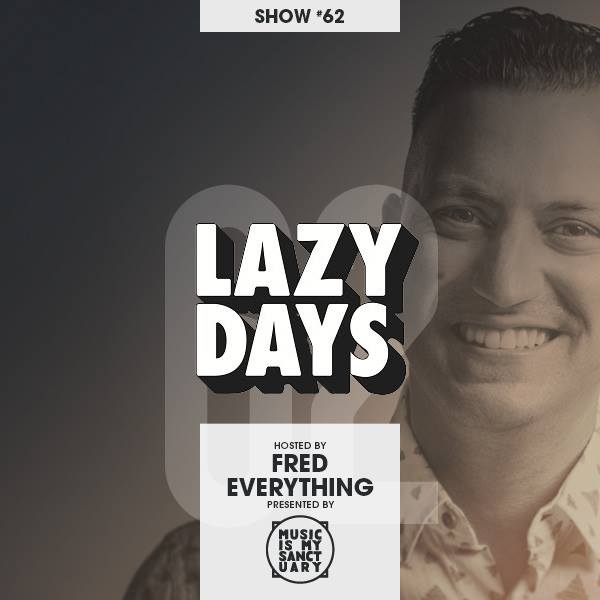 LAZY DAYS – Show #62 (Hosted by Fred Everything)
The second episode of the MIMS Lazy Days partner show!
Big summer vibes on this mix with new music by Ron Basejam, Til Von Sein, Jimpster, Session Victim, Hot Toddy vs Soul Clap, Gerd Janson, Lauer as well as my remix for Crazy P "Like A Fool". Time for Spritz!
TRACKLIST
1.Ron Basejam – We Walk To War (Tee Mango Remix) Delusions of Grandeur
2.Jimpster feat. Khalil Anthony – Where You Are – Freerange
3.Vhyce – Just To Make Me (Til Von Sein Remix) – Smile
4.Arrop Roy – Talkin Bout Life – House of Disco
5.Soul Clap feat. Nona Hendrix – Shine (This Is It) (Hot Toddy Dub) – Classic
6.Verdo – Big Fish (Lauer Remix) – Yeah
7.Gibson Brothers – Ooh What A Life (Gerd Janson & Shan Edit) – Running Back
8.Crazy P – Like A Fool (Fred Everything Remix) – Lazy Days
9.Jasper James – Dirty Wrong – Play It Say It
10.Bas Roos – Downtown – Exploited
11.Session Victim – Bring It Back – Delusions Of Grandeur
12.DJ Pippi & Willie Graff – Save That Magic Feeling (Ron Basejam Remix) – Compost
DOWNLOAD LINK
Also, subscribe to LAZY DAYS as a podcast on iTunes