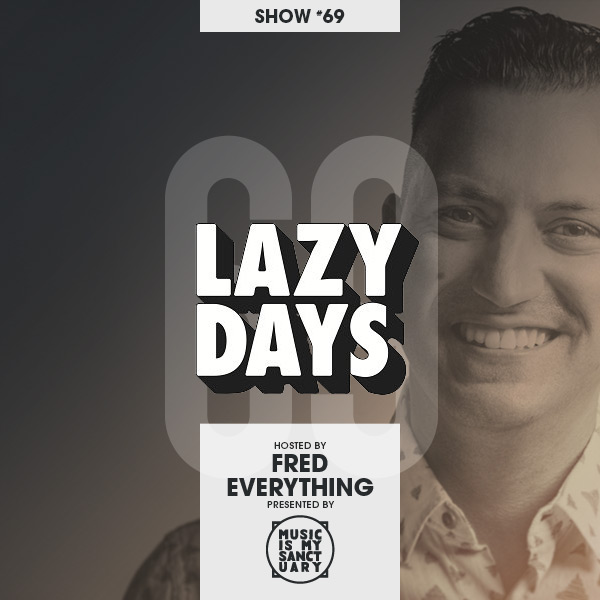 LAZY DAYS – Show #69 (Hosted by Fred Everything)
This month, we're once again fighting these winter blues with some lovely music.
Great new music from Soulphiction, Marcus Worgull, DJ Koze, Peggy Gou as well as an unexpected The Orb remix of a classic Italo record by Space "Magic Fly" and a brand new collaboration between Dimitri from Paris and Cotonete. Hope you enjoy and thanks for listening!
TRACKLIST
1.Eli Escobar – The People Intro – Classic Music Company
2.Space – Magic Fly (The Orb Remix) – Nang
3.Soulphiction – Stick Up – Lumberjacks In Hell
4.Marcus Worgull – Seen – Innervisions
5.The KMDS – Dance To Save Us (Whatever Whatever Remix by Justin Strauss & Bryan Mette) – Machine Limited
6.Peggy Gou – It Makes You Forget (Itgehane) – Ninja Tune
7.Valerie Dore – Get Closer (Tiger & Woods Remix) – Running Back
8.Panthera Krause – Happy – Uncanny Valley
9.Mood Hut – Better – Mood Hut
10.Cotonete X Dimitri from Paris – Paribbean Disco – Heavenly Sweetness
11. Austin Ato – Song For Mr Lewis – Phonica White
12.Joe Cleen – Care While It Lasts – Jazz Cabbage
13.DJ Koze – Nein Kanin Nein – Pampa
DOWNLOAD LINK
Listen & Subscribe to LAZY DAYS on iTunes